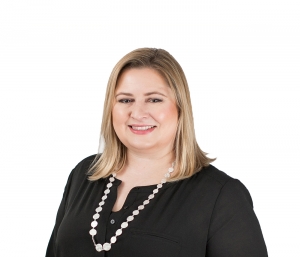 May 17, 2021 
With districts still scrambling to determine how to continue online learning for the 2021-2022 school year and beyond, many are considering implementation of blended learning. Under Ohio law, "blended learning" means the delivery of instruction in a combination of time in a supervised physical location away from home and online delivery whereby the student has some element of control over time, place, path or pave of learning.  If your district is considering this option, a completed Blended Learning Declaration form must be submitted to ODE by July 1.
In addition to submission of the declaration form by the listed deadline, boards also are required to adopt policies and procedures addressing the following topics:
Means of personalization of student centered learning models to meet each student's needs.
The evaluation and review of the quality of online curriculum delivered to students.
Assessment of each participating student's progress through the curriculum. Students shall be permitted to advance through each level of the curriculum based on demonstrated competency/mastery of the material.
The assignment of a sufficient number of teachers to ensure a student has an appropriate level of interaction to meet the student's personal learning goals. Each participating student shall be assigned to at least one teacher of record. A school or classroom that implements blended learning cannot be required to have more than one teacher for every one hundred twenty-five students.
The method by which each participating student will have access to the digital learning tools necessary to access the online or digital content.
The means by which each school shall use a filtering device or install filtering software that protects against internet access to materials that are obscene or harmful to juveniles on each computer provided to or made available to students for instructional use. The school shall provide such device or software at no cost to any student who uses a device obtained from a source other than the school.
The means by which the school will ensure that teachers have appropriate training in the pedagogy of the effective delivery of on-line or digital instruction.
Districts have significant leeway in developing locally-adopted policies and procedures to address the listed topics, and may want to consider how existing procedures can be incorporated into blended learning policies and procedures to meet the required standards. The policies and procedures are not required to be submitted to ODE, but ODE recommends that Boards act to adopt them by the July 1 deadline. While the statute and rule do not include a deadline by which the policies and procedures must be adopted, it is important to ensure that the requisite language is in place prior to implementation of a blended learning model.
Additionally, while the required policies and procedures do not reference students with disabilities, districts must be cognizant of their obligation to provide these students access to blended learning on the same basis as their non-disabled peers.  Districts will need to consider how to make online learning opportunities accessible to students with disabilities through the use of accommodations.  Districts also will need to determine the best way to provide the specially designed instruction required by students' individualized education plans.
Megan Greulich is an associate at Walter Haverfield who focuses her practice on education law. She can be reached at mgreulich@walterhav.com or at 614-246-2263.