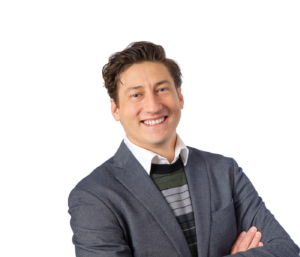 The Ohio Court of Claims has confirmed that text messages between public officials using personal devices can be public records.  Although the question has previously been open to interpretation, this decision clarifies the answer and serves as a warning for all public employees.
In Sinclair Media III, Inc. v. Cincinnati, a reporter issued a public records request to the city seeking all text messages for a six-week period that were sent from any city council member, the mayor or the city manager discussing the city manager's employment.  When the city did not comply, the news outlet filed an action with the Ohio Court of Claims.
The city asserted that the request was ambiguous, overly broad, and that the records were not public records. Despite the city's objections, the court found that because the request was limited to text messages sent by specific public officials on a specific topic and within a six-week time period, it was not ambiguous or overly broad.  The court also confirmed that the text messages of city officials concerning another official's employment were public records because they were records created, received by or under the jurisdiction of the city, even though they were maintained on the personal, privately paid devices of city officials.
The court emphasized that the important question is:  Do the text messages about an employee document the functions, policies, procedures, operations, or other activities of the city?   The court found that they did, and it therefore compelled the city to provide the text messages.
So when it comes to responding to public records requests for text messages, maintaining objections will be much more difficult due to this decision.  Therefore, all public employees are urged to use caution when texting.  Even if the text is on a private device, and even if you think the text is insignificant or does not serve to document the functions, policies, procedures, operations, or other activities of your district, it is very likely a public record if it's work-related.  In sum, whatever work-related texts you send, make sure you're comfortable with a media outlet publishing those messages.
Peter Zawadski is an associate at Walter Haverfield who focuses his practice on education law as well as labor and employment matters. He can be reached at pzawadski@walterhav.com and at 216-928-2920.
*An expanded version of this article appears in Crain's Cleveland Business.