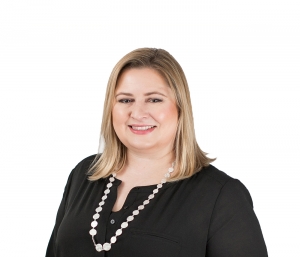 As one of the few full-service law firms in Ohio with a dedicated education law practice, Walter | Haverfield is proudly adding two new attorneys to its team in the firm's Columbus office. Both attorneys will serve an increasing client base of school districts in Central and Southern Ohio.
Lisa Burleson joins Walter | Haverfield as a partner after seven years working in education law. Previously, she led her own education law practice in Columbus, was associated as Of Counsel with two other law firms in Columbus and served as Deputy Director of Labor Relations for the Ohio School Boards Association. Burleson works closely with school districts as general counsel and provides various types of legal services including labor negotiations, labor relations, employment, special education, Title IX, student issues, litigation and Board governance issues.
"This move is a fantastic opportunity for my clients to have access to a broad support base with Walter | Haverfield's Education Law group, and I'm excited to grow the firm's Columbus practice," said Burleson, who lives in Upper Arlington with her husband and two children. "I'm proud to be a part of such a distinguished firm and work with such talented education attorneys."
Megan Greulich joins Walter | Haverfield as an associate. Previously, she worked at the Ohio School Boards Association in Columbus for nine years, most recently as a senior staff attorney. There, Greulich provided legal information, guidance and policy recommendations to boards of education, attorneys and administrators across the state via the association's statewide legal hotline, presentations and publications.
"I'm thrilled to join such a reputable education law team," said Greulich, who lives in Westerville with her husband and three children. "It gives me the chance to utilize my skills in new ways and continue to assist school districts, which is what I love."
"Lisa and Megan bring a wealth of knowledge to our group," said Christina Peer, head of Walter | Haverfield's Education Law team. "Their assistance and counsel will give us an excellent opportunity to better serve school districts throughout the state. We are truly excited to have them on board."
Burleson is very active as a volunteer in her community and her children's school. She also serves on the Columbus Bar Association Admissions Committee.
Greulich currently serves as Chair of the Ohio State Bar Association's Education Law Committee, is an Ohio State Bar Foundation Fellow and has volunteered with the Columbus Urban League, her children's school and the Columbus City School District's Reading Buddies program.
Both Burleson and Greulich are graduates of Capital University Law School and are members of the Ohio State Bar Association as well as the Columbus Bar Association.
Since 1932, Walter | Haverfield attorneys have served as strategic counselors to private businesses, public organizations and high-net-worth individuals, providing creative and customized solutions that deliver outstanding results at an exceptional value. Today, our team of nearly 80 attorneys is focused primarily in the areas of business services, real estate, intellectual property, labor and employment, education, tax and wealth management, hospitality and liquor control, litigation and public law.