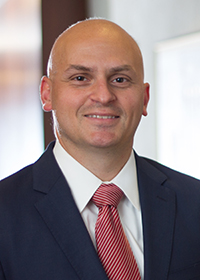 It was nearly a year ago that Crain's published my blog post headlined, "Will Chief Wahoo be around for another World Series?" So here we are again in familiar territory.
The Cleveland Indians had another great season (even though the post-season was shorter than most of us had hoped) and sales of Indians-themed apparel and memorabilia are through the roof. Although the answer to that question is "yes, Chief Wahoo is still here," the fate of the Chief Wahoo logo as a protected, registered trademark remains undecided.
Many may have thought the debate was over—at least from a legal perspective — after the Supreme Court ruled this past summer that disparaging trademarks (like the one for the band "The Slants" which was initially refused registration for being disparaging towards Asian-Americans) were protected under the First Amendment free speech principle and could not be denied registration on the basis of being disparaging.
The U.S. Trademark Act had originally recited that a trademark may be refused registration if it consisted of immoral, deceptive or scandalous matter, or matter which may disparage or falsely suggest a connection with persons, institutions, beliefs, or national symbols, or bring them into contempt or disrepute.
However, what remains to be decided is whether or not trademarks that are considered to be immoral or scandalous may be registered. In other words, this is yet another matter for the courts to decide, which means the Chief Wahoo logo could still be protected as a registered trademark. Or not.
Unfortunately (or fortunately, depending on which side you're on), a decision in the challenge against the Chief Wahoo logo registration has been delayed pending the outcome of a case which involves the refusal to register a company's FUCT brand of apparel, including clothing for children and infants.
FUCT has already been established as one of those provocative brands that seeks to differentiate itself and garner a loyal following through its strong, controversial graphics. But loyal following or not, the brand's trademark registration has been refused for being scandalous and immoral. The decision is now under review by the Court of Appeals for the Federal Circuit.
Will scandalous or immoral trademarks eventually go the way of disparaging trademarks and be afforded protection as registered trademarks? Only time will tell. Should the Federal Circuit decide to allow the protection of scandalous/immoral trademarks, such as FUCT, we will likely see a significant uptick in the number of trademark applications being filed, including those for which registrations may have been previously denied.
There are, of course, many other factors to consider which can also affect whether or not such trademarks can be successfully registered. In the meantime, however, there are important lessons for business owners and would-be entrepreneurs to learn—and that is that the field of intellectual property (IP) law is constantly evolving. What can't be registered today might be able to receive full legal protection in the future.
Beyond the legal ramifications is the reality that the court of public opinion can weigh heavily when it comes to the success of a brand. Remember back in the 1990s when the Washington Bullets changed the team name to the Washington Wizards to avoid potential negative publicity surrounding gun violence?
An important takeaway for business owners from all this controversy is that, unlike some other areas of law that don't often see changes or court decisions, IP law is constantly evolving. So make sure you enter the registration battle with a knowledgeable professional well-versed in IP law to give your business the best chance of protecting some of its most valuable assets.
Ultimately, what does this mean for the Chief Wahoo logo? That still remains unclear. Even if those seeking to challenge the Chief Wahoo logo registration eventually strike out, perhaps we could still see a de-emphasis of the logo to appease any public opinion concerns. In this author's opinion, a complete elimination of the Chief Wahoo logo is probably unlikely due to various other practical and legal factors, which are a topic for a different day (and blog post).
Sean F. Mellino is a partner in Walter Haverfield's Intellectual Property practice group.
This article was published in Crain's Cleveland Business on October 16, 2017.