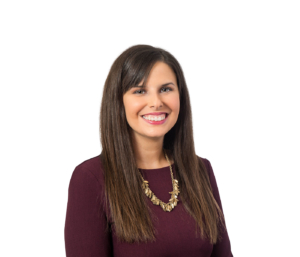 September 14, 2020 
On September 11, 2020, the United States Department of Labor ("DOL") issued an updated temporary rule on the Families First Coronavirus Response Act ("FFCRA"). The updated temporary rule was anticipated following the August 2020 ruling from United States District Court for the Southern District of New York Judge Oetken that vacated certain portions of the DOL's April 2020 temporary rule.
In the updated temporary rule, the DOL made the following clarifications:
Reaffirmed that emergency paid sick leave ("EPSL") and expanded family and medical leave ("EFML") may be taken only if the employee has work from which to take leave. This rule applies to all qualifying reasons to take EPSL and EFML under the FFCRA.

Explaining further, the DOL indicated that the qualifying reason for leave must be the actual reason the employee is unable to work, as opposed to a situation in which the employee would have been unable to work regardless of whether he/she had a FFCRA-qualifying reason.
For practical purposes, this means that an employee on a layoff or furlough without work to perform for the employer is unable to take FFCRA leave, even if he/she has a qualifying reason for such leave.

Reaffirmed that an employee must obtain his/her employer's approval to take EPSL or EFML on an intermittent basis. The DOL also reaffirmed that child care leave under the FFCRA is the only leave that may be permitted on an intermittent basis when employees are reporting to the work site. Where employer consent is obtained, an employee may take intermittent FFCRA leave for any reason where the employee is working remotely.

However, the DOL explained that an employee, whose child's school is on a "hybrid" schedule (i.e., where there is in-person instruction some days each week and remote learning instruction other days each week), may take childcare leave only on the days of remote learning instruction without obtaining employer consent. The DOL clarified that each day the school is closed to students for remote learning is a separate qualifying reason for leave under the FFCRA, and therefore, is not leave on an intermittent basis.
Employees who have opted to enroll their child in remote learning where in-person instruction is available to their child will not qualify for FFCRA leave, however.

Revised the definition of "health care provider" for the health care provider exemption to apply to only employees who are (1) deemed health care providers under existing FMLA regulations, or (2) are employed to provide diagnostic services, preventive services, treatment services, or other services that are integrated with and necessary to the provision of patient care.

The updated temporary rule provides examples of types of positions that will qualify for the exemption and those that will not.
Employers exempting health care provider employees from the FFCRA's paid leave provisions should review the revised regulation to assess whether their employees still qualify for exemption.

Revised its prior rule to clarify that an employee must provide relevant information to demonstrate he/she qualifies for FFCRA leave to his/her employer as soon as practicable, as opposed to prior to the leave being taken.
The updated temporary rule goes into effect on September 16, 2020.  Employers should review the DOL's new interpretation of the FFCRA and implement any necessary changes to their internal processes to comply.
Rina Russo is a partner at Walter Haverfield who focuses her practice on labor and employment law. She can be reached at rrusso@walterhav.com or at 216-928-2928.