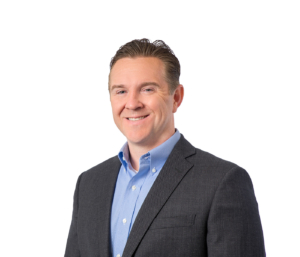 1. Check the city's zoning code
When you are selecting the location of your new restaurant, make sure to check the local zoning code to ensure that your restaurant will be permitted to operate
in that location. Take a look at that code to not only confirm that your use is allowed, but that there are no other requirements you need to meet. That may include a required number of parking spaces or signage restrictions.
2. Obtain a food service operation license
This will be one of the first steps you take in opening your restaurant. In Ohio, you will first need to submit your application along with your floor plans and equipment list. Make sure to look at the checklist provided in your application to ensure you are meeting all of the requirements. Once your plans have been approved, you can apply for your food service operation license. You will need to schedule an inspection with the local health department inspector before the license can be issued. This can be one of the most time-consuming tasks, so budget significant time.
3. Obtain a liquor permit
If you would like to serve alcohol at your restaurant, then you will need to obtain a liquor permit. Cities and towns have quotas on how many liquor permits can be issued in the area. If there is not one available, you will need to obtain one from another locale and file a transfer application. The process can take time so you will want to look into applying for a liquor permit as soon as you have your lease, and sometimes even before. The liquor permit does not issue until after a final inspection, which will occur right before the restaurant opens. So, the timing can be stressful. It is important to start the process as soon as possible.
4. Are you looking to have an outdoor patio?
If you are looking to provide an outdoor patio for your guests, you will likely need to get a permit from the city or town where your restaurant is located. They may require that you sign a waiver and provide copies of your food service operation license, liquor permit and certificate of liability insurance. Your liquor permit will need to include the patio area. It can take a couple months to obtain approval for the patio so make sure to look into your city or town's requirements early on and plan accordingly.
5. Are you looking to provide music or some form of entertainment at your restaurant?
If so, you may need another license from the city or town where your restaurant will be located. For instance, in the city of Cleveland, you need to obtain a Consolidated Entertainment and Amusement Device License if you want to have any of the following activities at your restaurant: billiard room, bowling alley, dance hall, music, coin-operated amusement devices or roller rink. While obtaining the license can be fairly straightforward, you will want to budget enough time to obtain the city or town's approval.
Emily O. Vaisa is an attorney in the liquor control and real estate practice groups. She assists clients in obtaining new liquor permits with the Ohio Division of Liquor Control and represents liquor permit holders in proceedings before the Ohio Liquor Commission. Emily can be reached at evaisa@walterhav.com or at 216-928-2909.
John Neal is head of the liquor control group at Walter | Haverfield. He focuses his practice on state and federal liquor permit licensing as well as the licensing of Ohio's new medical marijuana industry. He can be reached at jneal@walterhav.com or at 216-619-7866.
https://www.walterhav.com/wp-content/uploads/2021/01/walter-haverfield-logo_newblue.png
0
0
Walter Haverfield
https://www.walterhav.com/wp-content/uploads/2021/01/walter-haverfield-logo_newblue.png
Walter Haverfield
2018-06-07 12:20:00
2019-06-04 12:41:36
Five Things You Should Know When Opening a Restaurant