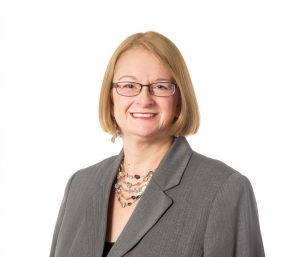 June 18, 2020 
Several Ohio agencies are providing guidance regarding serving children with disabilities who are transitioning from Part C Early Intervention to Part B special education preschool services. The guidance, developed by the Ohio Department of Education (ODE) and the Ohio Department of Developmental Disabilities (DODD), in collaboration with the Ohio Association of County Boards of Developmental Disabilities (OACB), specifically addresses IDEA requirements with regard to early intervention planning conferences, initial Evaluation Team Reports and Initial Individualized Education Programs (IEPs).
The most noteworthy matters covered by the guidance are outlined below.
Early Intervention Transition Planning Conferences
Per the ODE and DODD, all early intervention and local education agency personnel should remain attentive in communicating with one another and completing the conferences as required.
Early intervention service coordinators should attempt to organize virtual transition planning conferences at least 90 days before the child's third birthday.
All transition planning conferences should happen within the timelines established by state and federal law.
School districts are advised to remain mindful of the timelines applicable to the Part B to Part C transition.  Transition meetings, as outlined above, should be held in a timely fashion and the decisions made at these meetings should be documented in a prior written notice.
Initial Evaluation Team Reports
Although it is understood that school districts may not be able to complete evaluations for Part B eligibility during this time, no dispensation from meeting timelines has been provided by the state or federal government.
School districts are still responsible for recording the date of the Part C transition planning conference as the referral date to Part B and documentation of all communications as result of the closures due to the pandemic.
It is mandatory that school personnel continue to make and document efforts to complete the IDEA Part B eligibility determination processes for children entering preschool special education programs.
Districts are encouraged to work in collaboration with early intervention teams to obtain existing data, early intervention team observations, and information to assist the evaluation team in determining eligibility.  Additionally, as it is now possible in most instances to provide in-person assessments for students (if proper approvals are obtained and safety protocols are observed), districts should not rely on the pandemic or building closures as a rationale for not completing evaluations.
Initial Individualized Education Programs (IEPs)
There is also no waiver of the timeline to develop and implement an Individualized Education Program (IEP) by a child's third birthday.
Local educational agency teams are expected to proceed with the writing of an IEP, based on completed Evaluation Team Reports, team discussion, and information available from early intervention.
Early intervention continues to end on a child's third birthday. Timelines have not been extended, waived, or become flexible.
As evaluations are completed, districts should develop an IEP for any eligible student within thirty (30) days of the completion of the evaluation (or by the child's third birthday, whichever is earlier).  Although there is lingering uncertainty regarding what school will look like in the fall, IEP teams should draft IEPs based on a "typical" school year (e.g., assuming in-person instruction) and the student's needs.
In summary, while the U.S. Department of Education and the ODE understand that schools may not be able to provide all services in the same manner they typically are provided, districts are still required to provide a free appropriate public education (FAPE).  This must be done while balancing the need to protect the health and safety of students with disabilities and staff members during the pandemic.  Districts should continue to utilize good documentation practices, including documenting attempts to contact parents, schedule assessments and meetings, and provide services.
If you have questions regarding early intervention and preschool special education in Ohio, please reach out to a Walter | Haverfield education attorney by emailing us here.
Christina Peer is chair of the Education Law Group at Walter | Haverfield. She can be reached at cpeer@walterhav.com or at 216-928-2918.
https://www.walterhav.com/wp-content/uploads/2020/06/shutterstock_658270978-1.jpg
620
1210
Christina Henagen Peer
https://www.walterhav.com/wp-content/uploads/2021/01/walter-haverfield-logo_newblue.png
Christina Henagen Peer
2020-06-18 10:13:33
2020-06-18 10:59:49
New Guidance for Early Intervention to Preschool Transition