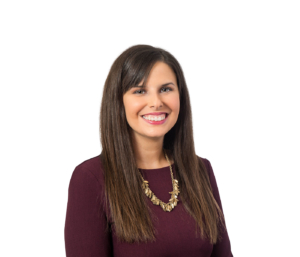 "Disparaging or offensive language is prohibited."
"Employees may not engage in disrespectful conduct."
The above rules might seem reasonable to you or perhaps you have seen them in your own company's employment policies. However, prior to the National Labor Relations Board's ("NLRB") ruling in The Boeing Company, 365 NLRB No. 154 (Dec. 14, 2017), these types of work rules would likely have been considered unlawful by the NLRB. That's because a 2004 NLRB ruling (Lutheran Heritage Village-Livonia) found that employees could "reasonably construe" such policies as restricting their ability to participate in "concerted activity" for "mutual aid and protection" under the National Labor Relations Act (NLRA).
In June 2018, the NLRB's General Counsel Peter Robb issued a memo titled "Handbook Rules Post-Boeing," which provides helpful guidance in an area where there was once not much reliable guidance at all. Following Boeing, the Board has indicated that it will approve the use of rules that promote "harmonious interactions and relationships" or "civility" in the workplace. Handbook rules are now split into the following groups: (1) rules that are generally lawful to maintain; (2) rules which will warrant individualized scrutiny and review by the General Counsel's Office; and (3) rules that are clearly unlawful to maintain. Below are the types of rules that fall into each category:
(1) Rules That Are Generally Lawful
Civility rules, no-photography and no-recording rules, rules against insubordination, disruptive behavior rules, rules against defamation or misrepresentation; rules protecting confidential or proprietary information; rules against using employer logos and/or intellectual property; rules requiring employees to receive authorization to speak for their employer; and rules banning disloyalty.
(2) Rules Which Require Greater Scrutiny
Broad conflict of interest rules; broad confidentiality rules; rules regulating disparagement or criticism of the employer; rules regulating use of the employer's name; rules restricting speaking to the media; rules banning off-duty conduct that might harm the employer; and rules against making false or inaccurate statements.
(3) Clearly Unlawful Rules
Confidentiality rules that specifically mention wages, benefits or working conditions; and rules against joining outside organizations.
Although the Board's guidance is certainly helpful, careful crafting of employment policies is still necessary.