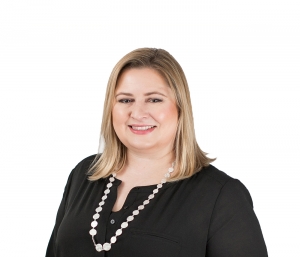 August 17, 2020 
The Ohio Department of Health ("ODH") posted guidance to its website addressing the use of face shields including use in schools. In the ODH Face Shields FAQ, ODH addresses the use of face shields in lieu of masks or cloth face coverings. As addressed in our August 14, 2020 client alert, "Ohio School Mask Orders Update," ODH highlights the Centers for Disease Control and Prevention ("CDC") recommendation that face shields not be used as a substitute for masks due to the lack of evidence of face shield effectiveness in controlling the spray of respiratory droplets.
With regard to use of face shields in schools, ODH notes the limited exceptions set forth in the K-12 facial covering order released by the Interim Director of the Ohio Department of Health on August 13, 2020 (the "Order"), and provides that school-wide use of face shields instead of masks is not appropriate and does not meet the requirements of the Order. Instead, ODH states that a face shield is only appropriate in circumstances where an allowable exception to the Order applies. ODH's guidance acknowledges that certain circumstances may require an alternative to a mask, and that in those instances if a face shield is used, it should be worn against the forehead with no gap, wrap around the sides of the face, and extend below the chin. Further, ODH notes that when a face shield is being used as an alternative to a face mask, social distancing of at least six feet should be maintained, as well as other preventive measures, such as frequent hand washing or use of hand sanitizer and increased cleaning of commonly touched surfaces.
As recommended in our August 14, 2020 client alert, district guidelines should address the topic of face shields and include a requirement that face shields only be utilized where an exception to the use of cloth facial coverings exists. If an exception to the face covering requirement is applicable, the student or employee instead could wear a face shield, if appropriate, based on the activity being engaged in by the individual. Documentation of the use of a face shield as an exception to the general facial coverings mandate should be maintained.
As always, Walter Haverfield attorneys remain committed to keeping you updated on developing COVID-19 guidance and will continue to provide information and resources as guidance and recommendations evolve.
Megan Greulich is an attorney at Walter Haverfield who focuses her practice on education law. She can be reached at mgreulich@walterhav.com or at 614-246-2263.