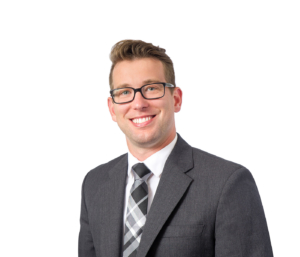 Ohio businesses are now able to pay their tax bills with bitcoin. It's a noteworthy move for the state as it leads the country in accepting cryptocurrency as a form of payment and positions itself as crypto-friendly.
Businesses can take advantage of the new payment method by visiting Ohiocrypto.com. They are not required to be headquartered in Ohio to use the website. Once on the website, registration, tax payment information, and one's compatible cryptocurrency wallet are necessary. The process utilizes blockchain technology, allowing businesses to reap the benefits of secure and trackable transactions.
Ohiocrypto.com uses BitPay, a third-party cryptocurrency processor to facilitate the receipt of payments. Through BitPay, the payments are received from the taxpayer, converted to dollars, then deposited into the state account. As such, the Ohio Treasurer's office will not mine or hold cryptocurrency.
23 taxes are eligible for payment including commercial activity, sales tax and use tax. Although the website only currently accepts bitcoin, the treasurer's office hopes to add more cryptocurrencies in the future. Ohio leads the way as other states with similar initiatives, such as Arizona and Georgia, failed to receive approval from their respective state legislatures. Ohio plans to expand the bitcoin initiative to individual filers in the future.
Greg Watkins is an attorney at Walter | Haverfield who focuses his practice on corporate transactions and blockchain technology. He can be reached at 216-928-2917 or at gwatkins@walterhav.com.
https://www.walterhav.com/wp-content/uploads/2021/01/walter-haverfield-logo_newblue.png
0
0
Gregory L. Watkins
https://www.walterhav.com/wp-content/uploads/2021/01/walter-haverfield-logo_newblue.png
Gregory L. Watkins
2018-11-30 11:30:00
2019-06-04 11:17:59
Ohio Becomes First State to Accept Bitcoin for Tax Payments