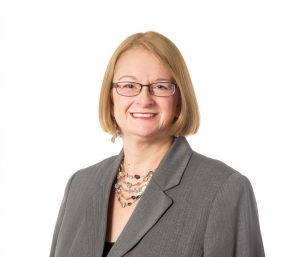 February 15, 2021 
The Ohio Department of Education released this FAQ bulletin to help public school districts learn more about Governor DeWine's announcement from his press conference on February 9, 2021, to create extended learning plans for students by April 1, 2021.
DeWine recently called on school districts in a press conference to formulate and submit a specific plan for all students to make up for lost time due to the pandemic. His proposed ideas include extending the current school year, extending the school day, and/or beginning the new year early. Summer programs, tutoring, or remote options are also considerations. DeWine also encouraged parents to be communicative about their kids' current level of learning and has asked them to work in partnership with schools in brainstorming how to catch up.
ODE clarifies in its FAQ that planning for extended learning is simply a request. However, it is likely this request will appear in upcoming proposed legislation as a requirement.
Furthermore, ODE is working to develop an optional template schools may employ when formulating their plan. Elements of the template will include:
Impacted Students – How will schools and districts identify which students have been most impacted by the pandemic in terms of their learning progress (with a focus on the most vulnerable student populations)?
Needs – How will schools and districts identify the needs of those students?
Resources and Budget – What resources are available to address those needs? Generally, what is the budget for the plan?
Approaches – What approaches can best be deployed to address those needs? (This may include approaches such as ending the school year later than scheduled, beginning the new year early, extending the school day, summer programs, tutoring and remote options.)
Partnerships – Which local and regional partners (such as educational service centers, Information Technology Centers, libraries, museums, after-school programs or civic organizations) can schools and districts engage in supporting student needs?
Alignment – How can this plan reinforce and align to other district or school plans, including plans for Student Wellness and Success Funds, improvement plans or graduation plans?
Each district may prepare a plan according to the unique needs of its student population. To fund these plans, the ODE recommends using the federal Elementary and Secondary School Emergency Relief Funds. Temporary federal funds may also become available in the near future to assist with the costs involved in creation and implementation of plans. The ODE said it will release additional information in the coming weeks to provide further clarification, including how plans should be submitted.
At this juncture, there are more questions than answers about extended learning plans. It is clear that, based on the different learning models that have been used throughout the state this year, a "one-size-fits-all" approach will not be appropriate. Districts must make decisions based on their specific circumstances and those of their students. And, while DeWine has indicated that funding will be available, districts will also have to navigate contractual issues with staff.
You may contact the ODE regarding extended learning plans here or reach out to us for assistance here.
Christina Peer is chair of the Education Law Group at  Walter | Haverfield. She can be reached at  cpeer@walterhav.com or at 216-928-2918.
https://www.walterhav.com/wp-content/uploads/2021/02/shutterstock_1771552373-1.jpg
620
1210
Christina Henagen Peer
https://www.walterhav.com/wp-content/uploads/2021/01/walter-haverfield-logo_newblue.png
Christina Henagen Peer
2021-02-15 09:36:58
2021-02-15 10:07:49
Ohio Releases Guidance for School Districts on Extended Learning Plans for Students