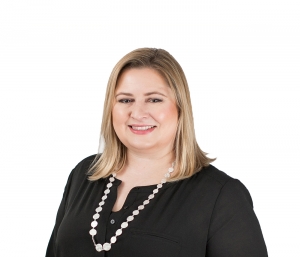 8/14/2020
On August 13, 2020, the Interim Director of the Ohio Department of Health (the "Director") issued an order requiring use of facial coverings in K-12 schools ("Order"). The Order, which became effective on Friday, August 14, 2020, wields control over any conflicting provisions of the Director's July 23 statewide mask order and will remain effective until the Governor-declared state of emergency no longer exists or the Director rescinds or modifies the Order. The Order requires that, with limited exception, all students, faculty, and staff in any child care setting, school building, or other location that provides care of education to any child in kindergarten through twelfth grade wear facial coverings. A facial covering is defined as any material that covers an individual's nose, mouth and chin. Facial coverings must be worn at all times when:
In any indoor location, including but not limited to, classrooms, gymnasiums, offices, locker rooms, hallways, cafeterias, and/or locker bays;
Outdoors on school property and unable to consistently maintain a distance of at least six feet from individuals who are not members of their household;
Waiting for a school bus outdoors and unable to maintain a distance of at least six feet from individuals who are not members of their household; or
Riding a school bus.
The Director's Order also sets forth very limited exceptions for circumstances in which the requirement to wear a facial covering does not apply, including when:
The individual has a medical condition, including respiratory conditions that restrict breathing, mental health conditions, or a disability that contraindicates the wearing of a facial covering;
The individual is communicating or seeking to communicate with someone who is hearing impaired or has another disability, where an accommodation is appropriate or necessary;
The individual actively is participating in outdoor recess and/or physical activity where students are able to maintain a social distance of at least six feet or athletic practice, scrimmage, or competition that is permitted under a separate Department of Health Order;
The individual is seated and actively consuming food or beverage;
Where students and staff can maintain distancing of at least six feet and removal of the facial covering is necessary for instructional purposes, instruction in foreign language, English language for non-native speakers, and other subjects where wearing a facial covering would prohibit participation in normal classroom activities, such as playing an instrument;
Students are able to maintain a distance of at least six feet, and a mask break is deemed necessary by the educator supervising the educational setting;
The individual is alone in an enclosed space, such as an office; or
When an established sincerely-held religious requirement exists that does not permit a facial covering.
The exemptions set forth in the new Director's Order are noticeably more expansive than the exemptions articulated by the Ohio Children's Hospital Association's and the Ohio Chapter, American Academy of Pediatrics' joint letter, as articulated by Governor DeWine on August 4, 2020, but more narrowly tailored than those previously set forth in the statewide mask mandate. Additionally, the Director's Order expands the individuals to which the mandate applies.  Districts should maintain documentation of any exception that is granted, including the reason for granting the exception.
While the mandate does not specifically address use of face shields, it is likely that many face shields will not meet the definition of "facial covering" as set forth in the Order, as many do not cover the chin. In such circumstances, face shields are only appropriate in instances where an exception from the face covering requirements apply. Additionally, the Centers for Disease Control and Prevention ("CDC") currently do not recommend the use of face shields as a substitute for masks. As a result, we recommend that district guidelines address the topic of face shields and include a requirement that face shields only be utilized where an exception to the standard use of facial coverings exists. If an exception to the face covering requirement is applicable, the student or employee instead could wear a face shield, if appropriate, based on the activity being engaged in by the individual. Documentation of the use of a face shield, as an exception to the general facial coverings mandate, also should be maintained.
Further, on August 10, 2020, Governor DeWine signed Executive Order 2020-34-D, impacting preschool facial covering requirements. This Executive Order, in effect for 120 days, adopted revised Ohio regulations that specify the following for preschools:
All preschool administrators, staff members/employees must wear a face covering while indoors, unless not medically appropriate;
Face coverings, expressly include for preschool settings, cloth masks or plastic face shields that cover the individual's nose and mouth (preschool staff can wear face shields instead of masks);
Preschool students are excluded from the "school-age" definition and are not required to wear facial coverings.
Given the new Orders, districts will need to review existing policies, procedures and forms regarding use of face coverings in schools in order to ensure that they remain compliant with the new directives and properly address all necessary locally-developed standards for use of facial coverings in schools.
Megan Greulich is an attorney at Walter | Haverfield who focuses her practice on education law. She can be reached at mgreulich@walterhav.com or at 614-246-2263.
https://www.walterhav.com/wp-content/uploads/2020/08/shutterstock_1752261746.jpg
620
1210
Megan Greulich
https://www.walterhav.com/wp-content/uploads/2021/01/walter-haverfield-logo_newblue.png
Megan Greulich
2020-08-14 15:00:01
2020-08-14 15:54:49
Ohio School Mask Orders Update