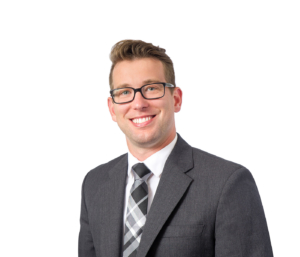 On November 2nd, 2018, an Ohio law goes into effect allowing records and contracts secured by blockchain data. This comes after Governor John Kasich signed Senate Bill 220 (SB220) in August, which amends Ohio's Uniform Electronic Transactions Act (UETA).
UETA ensures electronic transactions are enforced to the same effect as written transactions. SB220 amends the definition of "electronic record" in UETA to add that "a record or contract that is secured through blockchain technology is considered to be in an electronic form and to be an electronic record." SB220 also amends the definition of "electronic signature" to expressly provide that signatures secured through blockchain technology are considered to be in electronic form and be an electronic signature.
SB220 was born out of Senate Bill 300 (SB300), which was introduced in May 2018. SB300 sought to implement blockchain and its associated technologies into Ohio legislation even further than SB220 as it also defined "blockchain technology" and "smart contract." SB300 died in the Senate, however, and only a few of its provisions were implemented via SB220.
Ohio joins Arizona, Delaware, Illinois, Nevada, Tennessee, Vermont and Wyoming as states enacting or adopting laws that reference blockchain. Meanwhile, California legislatures continue to work on their blockchain legislation. Legislatures in Florida and Nebraska have also proposed blockchain legislation, but the pursuit of passing the legislation has been abandoned indefinitely.
Greg Watkins is an attorney at Walter | Haverfield who focuses his practice on business services and blockchain technology. He can be reached at 216-928-2917 or at gwatkins@walterhav.com.
https://www.walterhav.com/wp-content/uploads/2021/01/walter-haverfield-logo_newblue.png
0
0
Gregory L. Watkins
https://www.walterhav.com/wp-content/uploads/2021/01/walter-haverfield-logo_newblue.png
Gregory L. Watkins
2018-09-30 11:33:00
2019-06-04 06:20:09
Ohio To Recognize Blockchain Technology