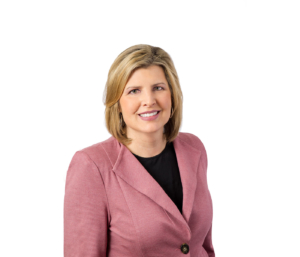 Ohio's two-year state budget calls for funding for new support services outside Ohio's public school classrooms, changes how money is spent on low-performing school districts and places new graduation requirements on the class of 2023. And though the budget contains additions and changes, the governor's signature came with vetoes which will also impact districts.
The budget includes funds directed for "Student Wellness and Success Funding" (SWSF). These wrap-around funds must be used on programs that address the non-academic barriers to student success, including mental health services, family engagement and support services, and mentoring – as well as services for homeless youth. Districts are also required to coordinate with at least one community partner in utilizing the SWSF funds.
The budget makes funds available to any school implementing positive behavior intervention and support (PBIS) frameworks for any school servicing students K-3. The priority of receiving these funds is outlined in the bill, with the highest priority being economically-disadvantaged districts. This section aims to provide supports outside of the classroom, curriculum for within the classroom, professional development for faculty and the ability to partner with community organizations that promote positive behaviors.
The status of Academic Distress Commissions continues to be contentious. While HB 154 looks to return local control of school districts, the budget bill revises the law regarding interventions for persistently low-performing school districts and places a moratorium on new Academic Distress Commissions. It also places new limits on the Chief Executive Officer's powers, removing his/her ability to implement innovative education programs and requiring that any personnel changes made by the CEO be approved by the commission. As HB 154 makes its way to a vote, it is anticipated that additional provisions will be debated by the legislature.
Students of the class of 2023 must show competence in English and math skills, but they are given more options in other areas by having criteria of 12 "seals." That means students can earn such seals in areas like job-readiness, biliteracy, science, citizenship, technology and more. This plan was developed by a mix of private and public school districts and a statewide business group that works with various educators. The new graduation requirements aim to replace the old testing requirements, but students will still need to earn passing credits by completing certain requirements. Those requirements will be rolled out later with the goal to make an Ohio diploma more enticing to future employers and colleges.
And, as an added benefit for those districts dealing with vaping and "juuling" in their student population, the age to purchase tobacco, including e-pens, has been increased to 21 years old.
Out of Governor Mike DeWine's 25 vetoes in the budget, the "Per Pupil Funding Guarantee" is sure to garner attention. It is designed to guarantee a base amount of per-pupil funding to all public school districts. But, in his veto summary, DeWine said that this guarantee would benefit wealthier districts more when Ohio's funding system should offer the most support to the districts that are least able to provide adequate services on their own.  Another veto seeming to generate positive commentary maintains the requirement that teachers be properly certified by the Ohio Department of Education for the content area they teach, with DeWine calling teachers the "most important school-based factor impacting student achievement." Under the "Accredited Nonpublic Schools" section, DeWine also vetoed a provision that allowed a non-public school associated with a specific organization based in another state to operate without the oversight of the Ohio State Board of Education.  As DeWine pointed out, Ohio has an interest in ensuring schools that receive public funds are providing an education that meets Ohio's standards and are overseen by Ohio agencies.
If you have any questions about how the new budget impacts your school district, please reach out. We're happy to help.
Susan Keating Anderson is a partner at Walter | Haverfield who focuses her practice on education law. She can be reached at sanderson@walterhav.com or at 216-928-2936.
https://www.walterhav.com/wp-content/uploads/2019/07/shutterstock_1229690377.jpg
620
1210
Walter Haverfield
https://www.walterhav.com/wp-content/uploads/2021/01/walter-haverfield-logo_newblue.png
Walter Haverfield
2019-07-31 13:23:35
2019-07-31 13:24:03
Ohio's New Budget Means Changes for the State's School Districts