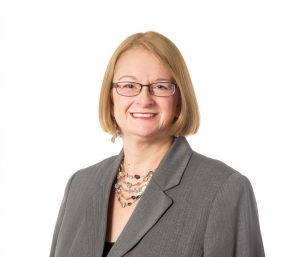 On May 28, 2019, the United States Supreme Court declined to review a Pennsylvania school district's policy allowing transgender students to use locker rooms and restrooms based on their gender identity. The Court declined this case without comment.
In 2017, a Pennsylvania federal court upheld a Boyertown Area School District policy allowing transgender students to use restrooms and locker rooms of the sex with which they identify. Several non-transgender students opposed this policy, alleging that sharing restrooms with their transgender peers violated various constitutional and privacy rights. The federal court disagreed and declined to interfere with the school policy. On appeal, the Third Circuit upheld the school district's decision, finding that students protesting this policy were unlikely to succeed on the merits of their claim. The Courts specifically found that the school policy was one of inclusion and promoted acceptance. The policy also featured various safeguards, including requiring transgender students to meet with a guidance counselor before accessing locker rooms and restrooms that did not correspond to their biological sex.
Because the Supreme Court declined to hear the challenge, the school district's policy remains in place. Until the Supreme Court opts to hear a case on this issue, school districts are bound by local and state statutes and case law.
Currently, Ohio school districts are bound by the Sixth Circuit's decision in Board of Education of Highland Local School District v. United States Department of Education. The United States District Court for the Southern District of Ohio issued a preliminary injunction requiring a school district to permit transgender students to use their preferred restrooms and pronouns. The Sixth Circuit denied a motion to stay this injunction, which effectively affirms the District Court ruling.
As this area is in flux, school districts should continue to watch for further developments and consult with legal counsel as any issues arise.
Christina Peer is chair of the Education Law group at Walter | Haverfield. She can be reached at cpeer@walterhav.com or at 216-928-2918.
John Moenk is a law clerk with the Education Law group at Walter | Haverfield. He can be reached at jmoenk@walterhav.com or at 216-619-7884.
https://www.walterhav.com/wp-content/uploads/2019/06/shutterstock_565403683.jpg
3744
5616
Christina Henagen Peer
https://www.walterhav.com/wp-content/uploads/2021/01/walter-haverfield-logo_newblue.png
Christina Henagen Peer
2019-06-23 04:34:08
2019-06-23 04:34:08
Supreme Court Declines to Review Transgender Restroom Policy of Pennsylvania School