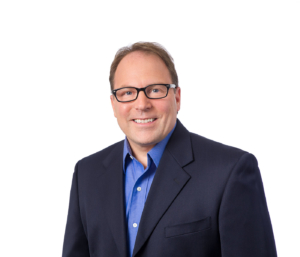 In the never-ending quest to prove to consumers that a product is truly unique, manufacturers in recent years have begun to seek trademark protection on intangible brand qualities, such as scent. In 2014, Verizon registered a "flowery musk scent" as a trademark to pump into their larger retail stores in order to distinguish itself from other communications and consumer electronics retailers. In 2007, dental care product manufacturer Lactona produced toothbrushes infused with a trademark-registered strawberry scent.
What seems like a promising source of competitive advantage can prove quite difficult to achieve―and not yet a viable alternative to conventional trademarks―as evidenced by the fact that only around a dozen scents are currently registered as trademarks in the U.S. This figure, which stands in sharp contrast to the millions of conventional logos, phrases and designs currently registered with the United States Patent and Trademark Office (USPTO), is largely attributable to the fact that non-conventional trademarks are extraordinarily difficult to both secure and protect as registrations.
That Indefinable Something Can Be Difficult to Define
In a 2015 article published in The Wall Street Journal, it was noted, "In the U.S., you have to show that a fragrance serves no important practical function other than to help identify and distinguish a brand." This means that products whose primary function is scent, such as perfumes and air fresheners, are not eligible for protection.
In 2018, a case involving Hasbro's efforts to register the scent of its iconic children's PLAY-DOH® brand modeling compound as a trademark reignited the conversation around non-traditional trademarks. Described in the USPTO trademarks register as a 'sweet, slightly musky, vanilla fragrance, with slight overtones of cherry, combined with the smell of a salted, wheat-based dough,' the scent received trademark protection from the USPTO. This was a win for Hasbro, but does this open the door for others seeking similar protection of the intangible properties of their products?
The bar remains high. The U.S. Supreme Court holds that the features of any product are not inherently distinctive.  What this means for manufacturers who wish to secure a non-traditional trademark is that they must unequivocally demonstrate that a scent, taste or sound is distinctly unique and clearly serves as a source-identifier through secondary meaning.  This is not an impossible task, but applicants should be aware that the time and costs associated with meeting the Supreme Court's high and exacting standards can be onerous.
Sniffing Out a Solution
 As the law continues to evolve in response to changing consumer perceptions, intellectual property offices are simultaneously creating new technologies to allow manufacturers to protect non-conventional trademarks associated with their products. Despite this progress, there is still a long way to go before scent, taste and sound are afforded the same protections as tangible product designs and attributes. In the near term, it is recommended that potential applicants continue to secure protection of their intellectual property via traditional routes such as word, logo and design trademarks.
Given the complexity of these and all matters concerning intellectual property, companies would be well advised to seek the counsel of a trademark attorney familiar with the nuances of protecting non-traditional trademarks before submitting applications for trademark registration with the USPTO.
Jamie Pingor is a partner at Walter | Haverfield and chair of the Intellectual Property team. He can be reached at jpingor@walterhav.com or at 216-928-2984.
*This article also appears in Crain's Cleveland Business.
https://www.walterhav.com/wp-content/uploads/2019/07/shutterstock_677981779.jpg
600
1210
James J. Pingor
https://www.walterhav.com/wp-content/uploads/2021/01/walter-haverfield-logo_newblue.png
James J. Pingor
2019-07-30 10:48:53
2019-10-16 16:10:54
The Sweet Smell of Differentiation: Protecting Brand Intangibles as Trademarks