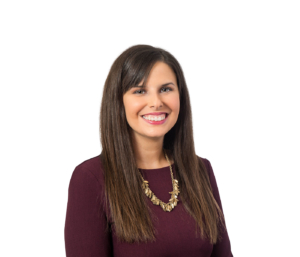 June 15, 2020 
In ruling on three cases before it in one opinion (Bostock v. Clayton County, Georgia; Altitude Express, Inc., et al. v. Zarda et al., as Co-Independent Executors of the Estate of Zarda; and R.G. & G.R. Harris Funeral Homes, Inc. v. Equal Employment Opportunity Commission et al.), the United States Supreme Court ruled that Title VII of the Civil Rights Act of 1964 (Title VII) protects gay and transgender employees from workplace discrimination.
When Title VII became law in 1964, Congress made it unlawful for an employer to discriminate against employees on the basis of race, color, religion, sex, or national origin.  The issue for the Supreme Court was whether Title VII protected three employees terminated by their respective employers for no reason other than the employee's sexual orientation or transgender status.  In finding that Title VII's prohibition on employment discrimination on the basis of sex protected gay and transgender workers, the Court reasoned that "[i]t is analytically impossible to fire an employee based on that employee's status as a transgender person without being motivated, at least in part, by the employee's sex."
The Supreme Court's decision dispelled possible arguments of contrary legislative intent by opining that although Congress in 1964 may not have intended for Title VII's protections to extend to gay and transgender employees, that "the limits of the drafters' imagination supply no reason to ignore the law's demands."
Justice Gorsuch authored the 6-3 opinion, and was joined by Justices Roberts, Ginsburg, Breyer, Sotomayor, and Kagan. Justice Alito wrote a dissenting opinion, which Justice Thomas joined. Justice Kavanaugh authored his own dissent.
In response to this decision, employers should review and revise employment nondiscrimination and equal employment opportunity policies to specifically prohibit discrimination on the basis of sexual orientation and transgender status. Such revised policies should be distributed to all employees as soon as possible. Employers would also be wise to conduct trainings to make clear to employees that harassment and discrimination on the basis of an employee's sexual orientation or transgender status is a violation of federal law and is prohibited.
Rina Russo is a partner at Walter | Haverfield who focuses her practice on labor and employment law. She can be reached at rrusso@walterhav.com or at 216-928-2928.
https://www.walterhav.com/wp-content/uploads/2020/06/shutterstock_376063027-1.jpg
620
1210
Walter Haverfield
https://www.walterhav.com/wp-content/uploads/2021/01/walter-haverfield-logo_newblue.png
Walter Haverfield
2020-06-15 13:31:58
2020-06-15 13:31:58
Title VII Protects Gay and Transgender Workers