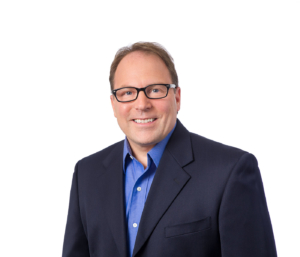 The National Collegiate Athletic Association (NCAA) is playing defense once again to protect its valuable trademarks for MARCH MADNESS® via a trademark opposition.
In short, if a party determines that it could be harmed by the registration of another party's mark, they can file a trademark opposition against the potential registration of that other party's trademark.
For example, the NCAA recently filed a trademark opposition against T2MA, Inc.'s trademark application to
register the mark, "MARCH MULLIGANS." T2MA said the mark would be used for entertainment purposes such as online sweepstakes and other contests – which could possibly include basketball tournaments. This potential use of "MARCH MULLIGANS" in connection with basketball raises a concern for the NCAA. That's because allowing "MARCH MULLIGANS" to be associated with basketball could confuse consumers in the U.S. marketplace and thus, weaken NCAA's own March Madness brand.
The NCAA's trademark opposition against T2MA's "MARCH MULLIGANS" is on-going; but this is not the first time that the NCAA has made a play in defending its trademarks.
In a pending case filed in 2018, the NCAA opposed a trademark opposition filed by Xooker, LLC for "BASKETBALL MADNESS" in connection with downloadable games. Prior to that in 2017, the NCAA filed a trademark opposition against La Preferida, Inc. for "MUNCH MADNESS" in connection with food goods, which resulted in this trademark application being refused registration.
The NCAA has also successfully filed trademark oppositions against the following trademark applications: MARCH IS ON!; MARCH MATNESS; PLAYERMADNESS; and APRIL MADNESS, among others.
Most may be aware of playing offense by obtaining a trademark registration for one's own goods and/or services. However, it is advantageous to have a full playbook; and it may be a clutch play to include defensive plays, such as engaging in trademark oppositions of marks desired by others, which may be concerning to one's own trademark(s).
In summary, defense can be the best offense if there are any concerns about potentially brand-diluting trademarks. Therefore, it is vital to contact an experienced trademark attorney to discuss the strategic options available to protect one's brand, and intellectual property at-large, because there is more to the game when it comes to enforcing and protecting one's intellectual property.
Kevin Soucek is an attorney at Walter | Haverfield who focuses his practice on intellectual property. He can be reached at ksoucek@walterhav.com or at 216-619-7885.
Jamie Pingor in a partner at Walter | Haverfield and chair of the Intellectual Property team. He can be reached at jpingor@walterhav.com or at 216-928-2984.
https://www.walterhav.com/wp-content/uploads/2021/01/walter-haverfield-logo_newblue.png
0
0
Kevin J. Soucek
https://www.walterhav.com/wp-content/uploads/2021/01/walter-haverfield-logo_newblue.png
Kevin J. Soucek
2019-05-15 00:52:27
2019-05-29 08:17:18
Trademark Oppositions: A Play for Your Playbook