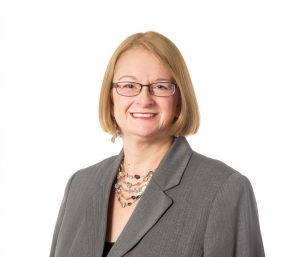 August 3, 2021
On August 2, 2021, the U.S. Department of Education (Department) released the "Return to School Roadmap," a resource to students, educators, school districts and parents in preparation for the return to in-person learning for the 2021-2022 school year. As schools begin to reopen nationwide, the roadmap is intended to serve as a guide outlining strategies suggested by the Centers for Disease Control and Prevention's (CDC) for K-12 schools. It also lays out actionable steps for schools to take in order to both minimize virus transmission and to help sustain long-term, in-person learning.
In addition to the roadmap, the Department has already issued several supportive resources to help guide both educators and students this fall:

Prioritize the health and safety of students, staff, and educators
Build school communities and support students' social, emotional, and mental health
Accelerate academic achievement

A fact sheet on the Return to School Roadmap, reviewing the three "Landmark" priorities listed below.
The White House also released a fact sheet highlighting the Administration's efforts to safely reopen schools and support the nation's students in conjunction with the launch of the roadmap.
The Department has announced that it will soon provide additional resources to students, educators, school districts and parents as part of the Return to School Roadmap. These additional resources include:
Providing implementation tools for schools, educators, and parents to address the areas of health and safety, student well-being, and academics in the following areas: supporting schools in their efforts to address lost instructional and extracurricular time, providing information on how American Rescue Plan funds can be used to expand access to mental health supports for students and educators, and providing additional academic supports.
Updating Volumes 1 and 2 of the Department of Education's COVID-19 handbooks to reflect the recently updated CDC K-12 guidance.
With the 2021-2022 school year about to begin, school districts continue to face difficult decisions and challenges related to COVID-19. Districts are encouraged to work closely with their local departments of health and, if necessary, legal counsel as they navigate the latest COVID-19 guidance.
Christina Peer is chair of the Education Law Group at  Walter | Haverfield. She can be reached at cpeer@walterhav.com or at 216-928-2918.
https://www.walterhav.com/wp-content/uploads/2021/08/shutterstock_1146209870.jpg
620
1210
Christina Henagen Peer
https://www.walterhav.com/wp-content/uploads/2021/01/walter-haverfield-logo_newblue.png
Christina Henagen Peer
2021-08-03 16:57:16
2021-08-03 16:57:16
U.S. Department of Education Releases "Roadmap" to Return to In-Person Learning