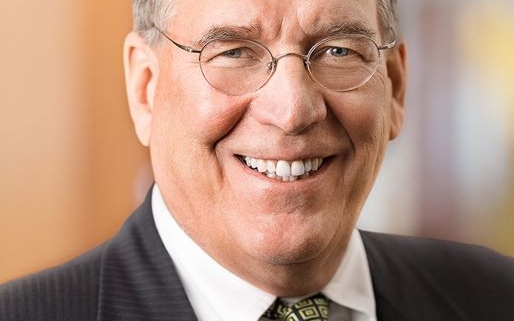 It is with great sadness that we announce the passing of our longtime colleague and friend, Jim Mackey.
Jim, 67, died Wednesday, November 29, 2017.
"Jim's contributions to our collective endeavors have been significant, and we will truly miss his spirit, tenacity and kindness," said Ralph Cascarilla, Walter | Haverfield's managing partner.
A partner in our Corporate Transactions and Tax and Wealth Management groups, Jim joined Walter | Haverfield in 2001. He was particularly experienced in helping entrepreneurs in business transactions. He was also well known for his skills as an estate planner for individuals and business owners, assisting them through the complex process of estate and gift taxes as well as property transfers.
In 2011, John Carroll University honored Jim as an alumni medal award recipient. It is the highest honor awarded annually by the alumni association for an individual's accomplishments in his/her profession, personal life and community as well as his/her dedication to John Carroll University.
In 2008, the Ohio State Bar Association recognized Jim as an estate planning, trust and probate board certified specialist in an issue of its Ohio Lawyer magazine.
Outside of the office, Jim was an active volunteer and community leader. He served as president of John Carroll University's National Alumni Association and was a member of the board of trustees and the Presidential Search Committee. He was also chairman of the university's Tax Advisory and Planned Giving Counsel.
Prior to joining Walter | Haverfield, Jim worked for Chattman, Gaines and Stern, LPA for 25 years, where he served as a managing director and the firm's chief financial officer.
Jim leaves behind a wife, three sons, a daughter and 11 grandchildren.
https://www.walterhav.com/wp-content/uploads/2017/11/49.jpg
720
514
Walter Haverfield
https://www.walterhav.com/wp-content/uploads/2021/01/walter-haverfield-logo_newblue.png
Walter Haverfield
2017-11-29 14:53:00
2019-05-22 02:46:15
Walter | Haverfield Partner, James (Jim) Mackey, 1949-2017