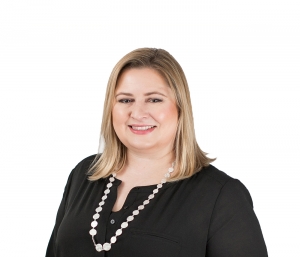 March 16, 2020 
On Friday, March 13, Ohio Attorney General Dave Yost (Yost) released a letter to local officials regarding the applicability of Ohio's Open Meetings Act (OMA) during the COVID-19 pandemic. In his letter, Yost stated that "under this very limited fact pattern, there may be a basis for local public bodies to use electronic means to meet and comply with the law."
During prior communications, Yost noted that OMA does not contain an exception to the "in person" requirement for public officials during a declared emergency, but his most recent letter highlights the Order issued by Dr. Amy Acton Director of the Ohio Department of Health (ODH), which gives ODH "ultimate authority in matters of quarantine and isolation." The Order prohibits mass gatherings and recommends social distancing, which is defined as staying approximately six feet away from other people. Yost's letter also highlights recommendations from recent press conferences held by Dr. Acton and Ohio Governor Mike DeWine at which Ohioans were urged to stay home and avoid unnecessary contact with each other to the extent possible. Additionally, the United States Centers for Disease Control also issued recent guidance with regard to the COVID-19 pandemic suggesting use of videoconferencing for meetings when possible. As a result of the Order and subsequent recommendations, Yost notes that a public body's ability to comply with terms of the Order and OMA may be compromised and because the business of government must continue, the two must be reconciled.
To that effect, Yost's letter provides that in this limited circumstance, it is reasonable to read OMA's "in person" requirement to permit a member of a public body to appear at a public meeting via teleconference or telephone. Yost notes that even though this interpretation is reasonable and applicable in this specific situation, all other OMA requirements still must be met. For instance, regardless of whether a meeting of a public body occurs in person or electronically, quorum must be met for a meeting to occur. Additionally, Yost recommends that a public body cease discussions and deliberations if a member appearing electronically inadvertently is disconnected, until such member can reconnect.
Yost also addressed the openness of public meetings with regard to provision of access to the public. In doing so, he reiterated the guidance provided earlier in the week, stating that OMA does not specifically define how a meeting must be made open to the public, and in complying with Dr. Acton's Order, it is OMA-compliant to provide such public access via live-streaming through internet or television. Public bodies should note that where a public body is meeting electronically and access to the public is provided electronically, the public body must ensure that the public is able to hear all discussions and deliberations of all members, even those attending via telephone or other electronic means. Public bodies should keep in mind that even in light of this new guidance, all notice, executive session, and meeting minute OMA requirements still apply.
Yost noted that the above-described practices likely satisfy OMA requirements in light of Ohio Revised Code (RC) 5502.24(B), which was addressed in our March 12 client alert. Yost notes that during this declared emergency, certain OMA requirements are likely to fall into the category of "imprudent, inexpedient, or impossible" allowing governing bodies to "dispense with legal requirements that qualify as 'time-consuming procedures and formalities.'" In closing, however, Yost cautioned against using such procedures and relying upon his guidance to enact changes unrelated to the instant emergency that could be reserved for a later date when the normal operations of government resume. In implementing this guidance, it is important for public officials to seek legal advice to ensure any actions that deviate from the normal operation of government are fully vetted for legal compliance in advance of such action.
To that end, please feel free to reach out to any Walter | Haverfield attorney if we can be of assistance. We will continue to keep clients informed as guidance is updated from the U.S. Department Of Education, Ohio Governor's Office, Ohio Attorney General's Office, Ohio Department of Health, Ohio Department of Education, and other government entities.
Megan Greulich is an associate at Walter | Haverfield who focuses her practice on education law. She can be reached at mgreulich@walterhav.com or at 614-246-2263.
https://www.walterhav.com/wp-content/uploads/2020/03/shutterstock_1670807443.png
620
1210
Megan Greulich
https://www.walterhav.com/wp-content/uploads/2021/01/walter-haverfield-logo_newblue.png
Megan Greulich
2020-03-16 10:32:40
2020-03-17 11:53:27
Yost Revisits OMA Recommendations, Allows for Electronic Participation at Board Meetings