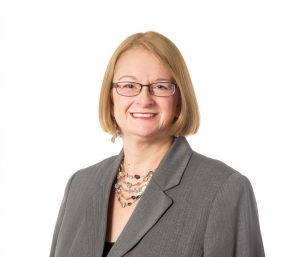 May 17, 2021
Ohio's health orders will end on June 2, 2021, more than a full year after Ohio Governor Mike DeWine first enacted the orders. Prior restrictions will remain in nursing homes and assisted living facilities, but all other public health orders such as capacity limits, social distancing and the mask mandate will come to an end. High vaccination rates among Ohioans 65 and older are cited as a major reason to forego the mandates.  This announcement leaves Ohio schools the choice of what rules to keep in place in order to ensure the safety of employees, students and visitors.
Two days after Ohio announced the end of COVID-related mandates, the Centers for Disease Control (CDC) updated its guidance for those who have been fully vaccinated. In general, people are considered fully vaccinated two weeks after their second dose in a two-dose series, such as the Pfizer or Moderna vaccines, or two weeks after a single-dose vaccine, such as the Johnson & Johnson vaccine. The CDC declared people who have been fully vaccinated can cease wearing masks and no longer need to stay six feet apart. No longer do fully vaccinated individuals need to be tested before or after travel, self-isolate after travel or quarantine after being around someone who has COVID-19. Notably, CDC guidance for schools has not yet been updated.
These announcements leave schools with more questions than answers – especially those districts that will be in school after June 2. However, even districts whose school year ends prior to June 2 need to consider the implications of these announcements with respect to graduation ceremonies as well as extended school year (ESY) programs and extended learning opportunities that will be provided during the upcoming summer. Two key considerations for districts when considering changes to current requirements are (1) current board policies related to face coverings, social distancing, etc. and (2) agreements with unions representing district employees related to these issues. It is likely that current policies or union agreements (or both) require face coverings and social distancing. These requirements cannot be changed without adopting a new policy and, if there is an existing union agreement, negotiating with the union. Given these issues, it will be logistically challenging for districts to change their current requirements prior to the end of the school year; however, making changes for summer is a more viable option.
In making decisions moving forward, districts should consider any orders or guidance from local departments of health along with guidance from the CDC. Districts will also have to consider that students under the age of 12 are not currently eligible to be vaccinated. Further, it is highly unlikely that all staff members and vaccine-eligible students have been vaccinated. Districts must decide whether they wish to inquire as to the vaccination status of employees and vaccine-eligible students. For employees, the Equal Employment Opportunity Commission has stated that this inquiry is not prohibited; however, follow-up questions regarding why an individual is not vaccinated should be avoided. For students, as the Ohio Revised Code already requires that immunization records be provided, there is no legal impediment to inquiring about a student's COVID vaccination status. If districts do elect to obtain information regarding vaccination status, they must determine how (or if) this information will be utilized (e.g., different masking and social distancing requirements for vaccinated vs. unvaccinated individuals).
As with all things COVID-related, these issues will almost certainly continue to evolve throughout the summer. Walter | Haverfield attorneys will continue to monitor guidance the State of Ohio, the CDC and the Ohio Department of Education and provide updates. If you have questions, please reach out to us here. We are happy to help with any challenges your district may be experiencing.
Christina Peer is chair of the Education Law Group at  Walter | Haverfield. She can be reached at cpeer@walterhav.com or at 216-928-2918.
https://www.walterhav.com/wp-content/uploads/2021/05/shutterstock_1731210598-1.jpg
620
1210
Christina Henagen Peer
https://www.walterhav.com/wp-content/uploads/2021/01/walter-haverfield-logo_newblue.png
Christina Henagen Peer
2021-05-17 09:30:26
2021-05-17 09:30:26
Governor DeWine Announces Ohio Health Orders to End on June 2, 2021; Schools Left with Choice to Continue Requiring Masks