Labor & Employment
Full-service counsel for efficient and effective labor and employment solutions.
Walter Haverfield's Labor and Employment Group serves employers in all stages and all facets of employment and labor relations. With a collaborative, client-centered focus, our firm-wide strength achieves successful outcomes.
Practice Group Leader
Eric J. Johnson, Partner
Eric Johnson, partner and chair of the Walter | Haverfield Labor and Employment Group, brings more than 20 years of experience to the fields of labor and employment and education law.
216.928.2890
Send a message
Disclaimer
By transmitting an email using this website link, you are expressly agreeing to the terms set forth below:

Sending an email does not constitute a discussion or consultation with Walter Haverfield or any of its attorneys on a specific legal matter and does not create an attorney-client relationship with Walter Haverfield or any of its attorneys. Do not transmit any information regarding a specific legal matter or any confidential information unless you have prior written permission from a Walter Haverfield attorney.
Our Labor & Employment Law Process
Whether in a settlement, mediation, or litigation, we continuously communicate with our clients on all technical and strategic decisions at every phase of a case. We represent a wide variety of clients across several industries including health care, manufacturing, and construction.
Our attorneys are well-versed in federal and state employment law, workers' compensation, union issues, and Employee Retirement Income Security Act (ERISA). By collaborating with our public law, education law and litigation attorneys, our labor and employment team provide every client with legal counsel relative to their workplace, guiding them in the areas of:
Employment Law. Our attorneys deliver counsel to employers on Title VII, the Americans with Disabilities Act (ADA), the Age Discrimination in Employment Act (ADEA), the Family and Medical Leave Act (FMLA), the Occupational Safety and Health Administration (OSHA), the Fair Labor Standards Act (FLSA), the Worker Adjustment and Retraining Notification Act (WARN), and state employment laws. We also defend discrimination claims before the Equal Employment Opportunity Commission (EEOC), Ohio Civil Rights Commission (OCRC), and the Department of Labor.
Labor. Our team provides counseling for both non-unionized and unionized clients and represents employers in arbitration proceedings and defense of claims before the State Employee Relations Board (SERB) and the National Labor Relations Board (NLRB).
Workers' Compensation. We represent both self-insured and state-funded insured clients and appear on behalf of employers at the administrative level and in courts of common pleas.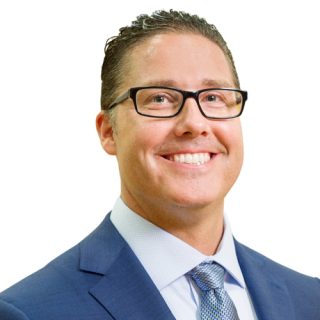 "The Walter Haverfield team was knowledgeable, hard-working and responsive."
BILL WADE
Chief Financial Officer – Mentor Public Schools
"I truly appreciate the partnership I have with Walter Haverfield."
MELISSA SERROR
Human Resources Manager – Jacobi Carbons, Inc.
Recognition
U.S. NEWS – BEST LAWYERS® 2022 "BEST LAW FIRMS" RANKINGS
Metropolitan Tier 1: Commercial Litigation
Metropolitan Tier 1: Education Law
Metropolitan Tier 1: Litigation – Real Estate
Metropolitan Tier 2: Litigation – Labor & Employment
Metropolitan Tier 3: Employee Benefits (ERISA) Law
Metropolitan Tier 3: Litigation – ERISA
U.S. NEWS – BEST LAWYERS® 2021 "BEST LAW FIRMS" RANKINGS
Metropolitan Tier 1: Commercial Litigation
Metropolitan Tier 1: Education Law
Metropolitan Tier 1: Litigation – Real Estate
Metropolitan Tier 2: Litigation – Labor & Employment
Metropolitan Tier 3: Employee Benefits (ERISA) Law
Metropolitan Tier 3: ERISA

Experience
Our team's experience includes:
Defending, mediating, and negotiating the resolution of discrimination, wage-hour, and retaliation claims in state and federal court
Defending federal sexual harassment lawsuits against major national corporations
Defending ERISA lawsuits alleging wrongful denial of severance benefits
Representing a municipal client before the Ninth District Court of Appeals in a workers' compensation matter involving the death of a police officer
Representing a client before the Ohio Supreme Court on the issue of workers' compensation retaliation
Prevailing at arbitration when a former employee challenged the employer's decision to terminate the employee for poor performance
Assisting in interest-based arbitration on behalf of a Cleveland suburb against a labor union that resulted in a favorable ruling and a cost-avoidance to the city of approximately $650,000 in wage premiums and insurance expenses
Guiding clients through strikes, plant closures, downsizing, facilities consolidation, and relocation
Leading clients through the decertification process
Leading clients through union organization attempts
Counseling employers in the Greater Cleveland area on union avoidance, union election campaign strategy, and strike avoidance; conducting in-service training on policies and practices, including anti-harassment and public records policies
Drafting and assisting clients with WARN Act notifications and obligations
Obtaining jury verdict in favor of employer in FMLA and ADA lawsuit
Drafting, enforcing, and defending confidentiality, non-compete, and non-solicitation agreements
Developing personnel policies
Assisting employer clients in interpretation, application, and administration of collective bargaining agreements
Defending employers in litigation and before the Equal Employment Opportunity Commission, the Ohio Civil Rights Commission, and the State Employment Relations
READ MORE