Real Estate
Your deep bench of real estate legal talent for complete property, construction, and commercial solutions.
Walter Haverfield's real estate attorneys are relied on for delivering solutions to a broad range of complex development, construction, leasing, and ownership problems. A valued resource for businesses throughout Northeast Ohio and beyond, our total capabilities complement each client's growth.
As dedicated real estate attorneys with decades of combined experience, we focus on providing comprehensive, competitive legal counsel to minimize potential liability exposure.
Practice Group Leader
Tyler S. Bobes, Chair
Tyler's practice is national in scope, and he serves as a trusted advisor to publicly traded companies, Real Estate Investment Trust (REITs), private equity funds, lenders, family offices and other private and public developers and owners of commercial real estate.
216.928.2891
Send a message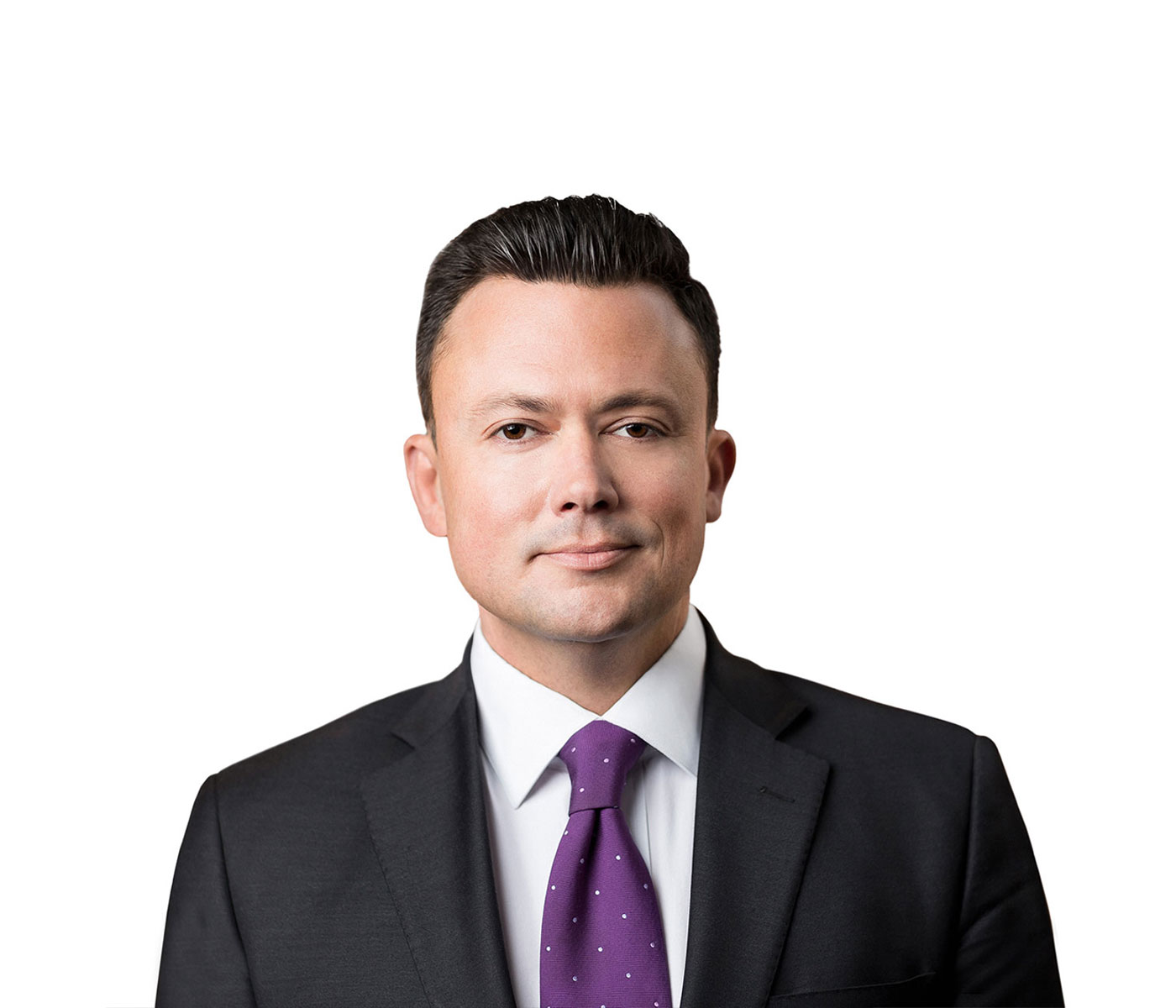 Disclaimer
By transmitting an email using this website link, you are expressly agreeing to the terms set forth below:

Sending an email does not constitute a discussion or consultation with Walter Haverfield or any of its attorneys on a specific legal matter and does not create an attorney-client relationship with Walter Haverfield or any of its attorneys. Do not transmit any information regarding a specific legal matter or any confidential information unless you have prior written permission from a Walter Haverfield attorney.
Clients who partner with Walter Haverfield property and real estate lawyers throughout Ohio and across the country include:
Brokers
Builders and construction companies
Commercial, industrial, and residential property developers
Corporations
Individuals
Tap into our Real Estate Group's depth of knowledge.
Whether the transaction is straightforward or complex, our group's depth of knowledge offers the full spectrum of real estate legal support to serve your needs. Our complete firm-wide services, including federal income tax and litigation, add an extra advantage for successful results.
We offer comprehensive assistance with all aspects of property law, including:
Acquisitions: leasing and sales, including deeds, landlord negotiations and all purchases in residential, commercial, and industrial zones—navigating all real estate transactions such as title examinations, insurance, renewals, and options
Properties: restaurants, shopping centers and other retail spaces, industrial sites, office buildings, new construction, condominiums, and private residences
Financing: mortgages, refinancing, and purchase negotiations
Land Use, Zoning and Planning: permits, easements and liens, land contracts, variances, and more; comprehensive representation in front of legislative bodies and administrative groups, as well as any litigation challenges related to zoning and land use laws
Taxes: real estate tax analysis, tax complaints, auditing fair market value, and more
Complex real estate legal transactions: eminent domain, environmental law, land preservation and conservation, and beyond
At Walter Haverfield, our real estate attorneys provide personalized, competitive solutions to navigate complex development, leasing, and ownership transactions. As a trusted partner, we'll help you invest smartly and make well-informed decisions to achieve the ultimate outcome.
"We consider Walter Haverfield attorneys members of our team at ICP. "
CHRIS SALATA
Chief Operating Officer – Industrial Commercial Properties LLC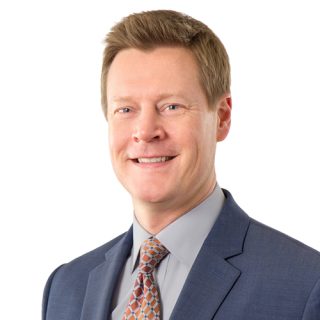 "There are no words to describe how valuable their counsel is to us. They pitched in to come up with good solutions to very complicated issues while protecting our interests."
KEVIN BROKAW
Cleveland-area developer
"Walter Haverfield is our go-to law firm for any of the tough real estate deals that need to get done. "
JIM DOYLE
Principal and Owner – Hemingway Development
"Walter Haverfield navigates through very complex real estate structures that have multiple sources of both public and private financing."
CAROL SMITH
Senior Vice President of Special Projects – Hall of Fame Village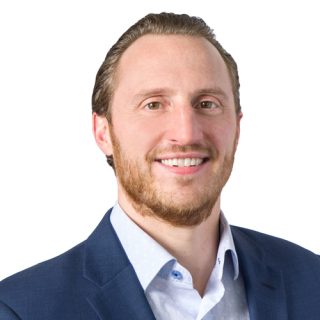 "Church + State was a very complicated deal. Walter Haverfield did an excellent job aligning all parties and bringing everyone to the closing table."
MICHAEL PANZICA
Owner – M. Panzica Development
Recognition
Our real estate attorneys in our Cleveland and Columbus offices are consistently ranked and recognized by Best Lawyers®, Super Lawyers, Martindale-Hubbell, and more. At Walter Haverfield, we pride ourselves on becoming each client's trusted advisor for all their real estate needs.
U.S. NEWS – BEST LAWYERS® 2023 "BEST LAW FIRMS" RANKINGS
Metropolitan Tier 1: Banking and Finance Law
Metropolitan Tier 1: Commercial Litigation
Metropolitan Tier 1: Litigation – Labor and Employment
Metropolitan Tier 1: Litigation – Real Estate
Metropolitan Tier 1: Litigation – Trust & Estates
Metropolitan Tier 1: Real Estate Law
Metropolitan Tier 1: Tax Law
Metropolitan Tier 2: Construction Law
Metropolitan Tier 2: Criminal Defense: White-Collar
Metropolitan Tier 2: Litigation – Environmental
Metropolitan Tier 2: Mergers and Acquisitions Law
Metropolitan Tier 3: Bet-the-Company Litigation
Metropolitan Tier 3: Employee Benefits (ERISA) Law
Metropolitan Tier 3: Litigation – Construction
Metropolitan Tier 3: Litigation – ERISA
U.S. NEWS – BEST LAWYERS® 2022 "BEST LAW FIRMS" RANKINGS
National Tier 2: Land Use & Zoning Law
Metropolitan Tier 1: Environmental Law
Metropolitan Tier 1: Land Use & Zoning Law
Metropolitan Tier 1: Land Use & Zoning Litigation
Metropolitan Tier 1: Real Estate Law
Metropolitan Tier 1: Real Estate Litigation
Metropolitan Tier 2: Banking and Finance Law
Metropolitan Tier 2: Construction Law
Metropolitan Tier 2: Environmental Litigation
Metropolitan Tier 3: Construction Litigation

Experience
Representing a complex developer's multiple projects with needs encompassing:

A $250 million mixed-use retail, office, and hotel project, including multiple financing tranches, capital formation, leasing, air rights splits for hotel piece, government incentives, land assembly, and related matters.
A $175 million urban redevelopment project converting a former bank headquarters complex into an upscale apartment, hotel, food supermarket, government headquarters building, and office space, which included an acquisition, Port Authority bond issuance and financing, multiple financing tranches, equity creation via Historic and New Markets Tax Credits, and air rights splits to facilitate separate financing components and leasing.
A $75 million corporate headquarters project including Port Authority bond issuance and financing, construction contracting, and related matters
A $12 million historic rehab project involving the conversion of a 100,000-square-foot warehouse into 45 apartments. The project utilized federal and state Historic Tax Credits and real estate tax abatement, and the team assisted with all aspects of making the project eligible for and securing such tax credits, negotiated with tax credit investors, and satisfied the requirements of the real estate tax abatement program.
A $35 million project involving the conversion of a 175,000-square-foot former industrial building into apartments and retail. The project utilized federal and state Historic Tax Credits, New Market Tax Credits, and Tax Increment Financing.
National representation of senior lifestyle apartments in all business phases, including acquisition, entity formation, and financing
A Hall of Fame Village developer in selected real estate matters for a $350 million+ project in Canton, Ohio
A $68 million ground-up apartment construction project including land assembly, capital formation documentation, HUD 221(d) loan, government economic incentives, Tax Increment Financing (TIF), and tax abatement matters
Both publicly held developers and private developers in retail leasing matters, including anchor/big box tenant leases, in-line tenant leases, ground leases, relocation and expansion agreements, and lease assignments

Representing a closely held corporation in its $9 million acquisition of a warehouse located in a Northeastern Ohio suburb whereby several lot splits and easements were necessary to separate the property from a larger parcel
Representing a Fortune 500 company in the acquisition of manufacturing facilities nationwide
Received a $700,000 jury verdict on behalf of a property owner whose land was harmed by an upstream owner's/developer's failure to follow best management practices
Representing a national conservation organization in the acquisition of the former Acacia Country Club property and the subsequent donation of the same to the Cleveland Metroparks
Representing a large publicly-held Real Estate Investment Trust (REIT) in connection with a joint venture relating to a 100+ acre mixed-use development project
Representing a publicly traded secondary educational institution in long-term lease agreements located in Class A office buildings nationwide
Representing a national banking institution in long-term lease agreements for retail branches and office space nationwide
Drafting and negotiating easements and license agreements, including reciprocal easement agreements, utility easements, ingress and egress easements, and declarations of easements, restrictions, and conditions
Counseling and assisting clients on land assemblage and ground-up developments
Representing a regional port authority in connection with fixed-rate financing, structured leasing, and infrastructure financing
Counseling a global chemical company in connection with the sale of legacy properties, leasing matters, and the acquisition and development of manufacturing, processing, and warehousing facilities
Comprehensive leasing representation in North and Central America of international cosmetics and international clothing retailers
READ MORE