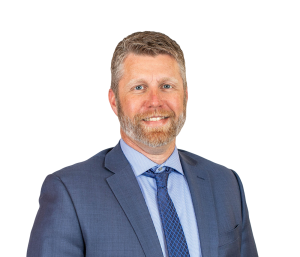 July 6, 2022
As another school year ends and planning begins for the fall, below are reminders for you and your district regarding applicable state and federal laws, policies, and funds.
National School Lunch Program
The U.S Department of Agriculture extended the National School Lunch Program (NSLP) Seamless Summer Option to allow all students access to free breakfast and lunch through the 2021-22 school year. This option officially comes to a close on June 30, 2022. The 2022-23 school year will follow the procedures of previous non-pandemic years, and households will need to apply for free and reduced lunches. Notably, it takes approximately 30 days to process these applications. For families who applied during the 2021-22 school year, the first 30 days of lunches will be covered while the application for the new school year is processed.
School Year Start & End Times
This will be the first school year that Ohio Revised Code (ORC) 3327.016 will be in effect, and it will impact planning for the new school year. The code requires community and nonpublic schools to establish start and end times for the school year by April 1 prior to that school year. Districts must develop a transportation plan within 60 days of receiving the information. If the information is submitted after April 1, but before July 1, the district will attempt to provide a transportation plan by August 1. For any eligible student who enrolls after July 1, the district shall develop a transportation plan within 14 business days of receiving a request for transportation services. Additionally, the resolutions of impracticality and offer of payment in lieu of transportation must be passed no later than 30 days prior to the first day of instruction under ORC 3327.02.
Pre-School Special Education
Ohio Administrative Code 3301-51-11 made considerable changes to pre-school special education definitions, licensures, delivery of service, and many other aspects. Although this rule went into effect last school year, the repercussions are still being understood and taken into account. The Ohio Department of Education has created this page for school districts to assist them with resources in the transition. Additionally, revisions to the rule are being considered based on feedback received regarding implementation of the rule during the 2021-22 school year. Changes to the rule could be effective as early as September 2022.
Elementary and Secondary School Emergency Relief (ESSER) Funds
The Elementary and Secondary School Emergency Relief (ESSER) funds are available for expenditure until September 30, 2022. These funds have great flexibility and are often used to off-set academic loss.
Blended Learning Declaration Form
The Blended Learning Declaration Form was due by July 1, 2022 for the 2022-23 school year. Districts that never implemented a blended learning model are the only districts that do not need to fill out this form.
House Bill 99
After signing House Bill 99, Governor DeWine sent a letter to school superintendents to raise awareness about school safety services and resources offered by the state. DeWine further touted his continued school safety initiatives in an effort to reduce violence and enhance mental wellness services for youth.
Dyslexia Requirements & Substitute Teacher Education Requirements
Please review this recent client alert by Walter Haverfield attorney, Lisa Woloszynek, regarding dyslexia requirement changes and the changes in education requirements for substitute teachers for the next two school years.
Walter Haverfield is happy to help with any challenges your district is experiencing. Please contact us below.
Ralph Lusher is an associate at Walter Haverfield who focuses his practice on education law.  He can be reached at rlusher@walterhav.com or 614-246-2269.