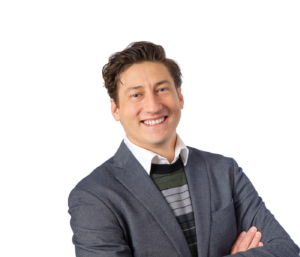 In an article published by Special Ed Connection, Peter Zawadski offers advice about video surveillance cameras on school buses.
Student records. FERPA. State law. These are just some of the things to keep in mind when developing a policy for video surveillance cameras on your school buses, said Peter Zawadski, a school attorney at Walter Haverfield LLP in Cleveland.
If your district already has a policy on surveillance cameras in school buildings, the easiest thing to do would be to look at what you already have in place and apply it to school buses, Zawadski said. Here are a few things to keep in mind.
• Consider state-specific stipulations. Make sure to comply with state laws as they apply to security cameras, surveillance cameras, and invasion of privacy issues, Zawadski said.
• Include FERPA provision. Make sure to include a provision stating that bus security footage is subject to FERPA, Zawadski said. Cross-reference your policy on student educational records. Once the camera on the bus records an incident that results in student discipline, that video will most likely become an educational record of that student, he said. That means it is confidential and cannot be shared with an outside party without written parental consent, unless a FERPA exception applies, he said.
Refer to FERPA guidance on how to handle requests for video records that are also student records. "It's not entirely straightforward, so the district should talk to its legal counsel," Zawadski said.
• Don't give copies of video footage to requesting parties. If parents request to see school bus video footage, you may be able to give them an opportunity to inspect and review the video, but "out of an abundance of caution, don't burn them a copy on a disc and say, 'here you go,"' Zawadski said.
Instead, have the parent come to the school to view the video. Exceptions may include parents who live far away and cannot get to the school to view the footage, or parents who are homebound. In these instances, you may provide them a copy of the video, Zawadski said.
• Name a record-keeper. You don't want bus drivers to have access to the video recording system that allows them to delete or stop the recording, Zawadski said. Instead, name someone in the policy to be the keeper of the records, he said.
• Notify drivers and parents of surveillance camera use. Tell parents if you are using security cameras on their child's bus, Zawadski said. And, subject to your state law, inform the drivers as well. "Make sure everyone is on notice that the district has security cameras on the buses, and that everybody is going to be on camera. I don't see any reason why it needs to be secretive. It's a deterrent once everyone knows they're on camera. Students will be better behaved, and so will employees."
• Revisit policy annually. Consider doing this in the summer, which might be a less busy time, Zawadski said. "Every year, it seems like the U.S. Education Department releases new guidance on districts' obligations under FERPA," he said. "Having the board or the administration review those policies that concern FERPA on an annual basis is best practice so you can take in new guidance."
Florence Simmons covers Section 504, paraprofessionals, and transportation for LRP Publications.
April 25, 2019
Copyright 2019© LRP Publications
Reprinted with permission from: Special Ed Connection®. ©2019 LRP Publications.