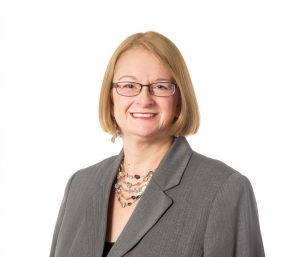 April 10, 2020
U.S. Secretary of Education Betsy DeVos has authorized flexible funding to states to better serve the needs of students and educators throughout the COVID-19 crisis. The new flexibilities, introduced under the Coronavirus Aid, Relief, and Economic Security (CARES) Act, allow schools to re-purpose existing K-12 education funds to the areas of highest need during the national emergency, such as technology infrastructure and teacher training.
The CARES Act, signed into law by President Trump on March 27th, permits states and school districts to allocate more of their federal resources to technology infrastructure. The expectation is that the additional resources will better support virtual learning for students and professional development for teachers who are now forced to teach remotely. By providing a streamlined process to obtain flexible funding, states will be able to make decisions more quickly in order to meet the needs of their districts throughout the pandemic.
To apply, states need to fill out this form. The form will ultimately allow states to receive the flexibility to use funds covered under the Elementary and Secondary Education Act of 1965 (ESEA), including the Title I, Parts A-D, Title II, Title III, Part A, Title IV, Parts A-B, and Title V programs. Specifically, states may request a waiver of:
Section 1127(b) of Title I, Part A of the ESEA to waive the 15% carryover limitation for Title I, Part A funds
Section 421(b) of the General Education Provisions Act (GEPA) to extend the period of availability of prior fiscal year funds, for Title I, Parts A-D, Title II, Title III, Part A, Title IV, Parts A-B, and Title V, Part B programs, and the McKinney-Vento Homeless Children and Youth program
Section 4106(d) of Title IV, Part A of the ESEA to waive a needs assessment to justify the use of funds
Section 4106(e)(2)(C), (D), and (E) of Title IV, Part A of the ESEA to waive content-specific spending requirements
Section 4109(b) of Title IV, Part A of the ESEA to waive spending restrictions on technology infrastructure
Section 8101(42) of the ESEA to waive the definition of "professional development," which might otherwise limit the ability to quickly train school leaders and teachers on topics like effective distance-learning techniques
This latest move is followed by the Department of Education's earlier announcement of a waiver process, which authorizes states to cancel federally-mandated standardized testing. In response to widespread school closures, the department has also issued guidance for local educators to ensure students with disabilities have access to distance-learning opportunities. Furthermore, the department is providing states additional time to develop education plans under the Strengthening Career and Technical Education for the 21st Century Act (Perkins V).
If you have questions regarding these new measures, please reach out to a Walter | Haverfield attorney. We would be happy to assist you.
Christina Peer is chair of the Education Law Group at Walter | Haverfield. She can be reached at cpeer@walterhav.com or at 216-928-2918.
https://www.walterhav.com/wp-content/uploads/2020/04/shutterstock_177669767.png
620
1210
Christina Henagen Peer
https://www.walterhav.com/wp-content/uploads/2021/01/walter-haverfield-logo_newblue.png
Christina Henagen Peer
2020-04-09 18:04:20
2020-04-10 10:17:36
U.S. Department of Education Approves Funding for Continued Learning During Pandemic