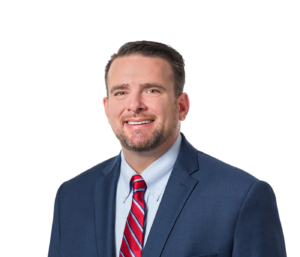 June 30, 2021
The U.S. Supreme Court recently issued yet another important decision that will impact the right of consumers to bring class action claims in federal court. In TransUnion LLC v. Ramirez, the Court held "[n]o concrete harm, no standing," meaning that plaintiffs must now claim something more than a violation of a statute that provides for statutory damages. Furthermore, the Court ruled that each individual class member must establish "standing," or the right to participate in a case, to recover statutory damages.
Relying on its previous ruling in Spokeo, Inc. v. Robins and Circuit Court decisions that followed, the TransUnion Court ruled that allowing plaintiffs who simply allege a violation of a federal statute in an effort to recover statutory damages would violate the separation of powers by: (i) allowing Congress to create standing simply through the passage of a law that provides for statutory damages; and (ii), infringing on the Executive Branch's authority to pursue legal actions in enforcing compliance of regulatory law under Article II.
The TransUnion class action involved 8,185 putative class members asserting claims against TransUnion under the Fair Credit Reporting Act (FCRA). The plaintiffs first claimed that TransUnion failed to use reasonable procedures to ensure the accuracy of its credit files by falsely reporting each of the class members as being on terrorist watch lists. The Court held that only 1,853 of the 8,185 putative class members were able to establish standing because their credit reports were actually disclosed to a third party; and therefore, they suffered a "concrete harm" vis-a-vis an injury to their reputation. The Court held the remaining 6,332 were unable to establish any "concrete harm" because their reports were undisclosed to third parties. The plaintiffs next claimed that certain notices provided by TransUnion to the class members contained formatting errors, which allegedly caused the consumers confusion. The Court held that none of the class members were able to adequately establish a concrete injury from the mere formatting defects in the notices alone, even if it was a technical violation of the FCRA.
Importantly however, the TransUnion decision is limited solely to cases arising under federal law. In turn, the decision may result in an undesired increase in state court class litigation for consumer class action defendants since state courts are free to decide their own justiciability of cases, including whether plaintiffs have "statutory standing." It remains to be seen how, if at all, the TransUnion decision may impact previous state court decisions on standing-related issues.
Walter | Haverfield's consumer finance defense practice group is keeping a close eye on these developments. If you have been sued for a consumer finance claim, we encourage you to contact an experienced consumer finance defense attorney to evaluate standing issues in light of the TransUnion decision.
Benjamin D. Carnahan is head of the Walter | Haverfield Consumer Finance Defense team. He can be reached at bcarnahan@walterhav.com or at 216-658-6225.
https://www.walterhav.com/wp-content/uploads/2021/06/shutterstock_770292610.jpg
620
1210
Benjamin D. Carnahan
https://www.walterhav.com/wp-content/uploads/2021/01/walter-haverfield-logo_newblue.png
Benjamin D. Carnahan
2021-06-30 15:27:56
2021-06-30 15:55:55
U.S. Supreme Court Clarifies Consumers' Rights to Bring Class Action Claims