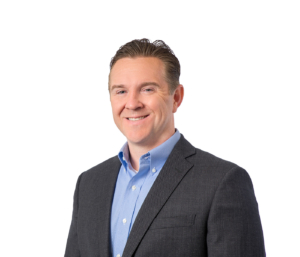 May 8, 2020 
On May 7, 2020, Ohio Governor Mike DeWine announced that restaurants and bars can reopen their establishments to patrons with outside dining allowed on May 15 and inside dining beginning May 21. The move comes after DeWine closed these establishments statewide for on-premises dining on March 15 due to the pandemic. Since then, DeWine established a restaurant advisory group, comprised of professionals from the Ohio restaurant industry and state and local health departments, to develop the following guidelines to reopen establishments.  Guidelines are mandatory and include "recommended best practices."
Establishments must take affirmative preparatory steps if they intend to open for on-premises dining under these rules, including, for instance, (1) both a written, posted floor plan and kitchen floor plan designed to reflect maximum capacities in light of social distancing requirements, (2) written justifications for employees who will not wear masks, and (3) ensuring employees are conducting health assessments (e.g., temperature checks) daily before work.
Establishments MUST remember that patron mask use does not excuse the requirement that the establishment check ID to ensure no one under the age of 21 is sold or served alcohol, AND Ohio law requires that the appearance of the patron matches that of the ID.
The following rules and guidelines apply to the reopening of restaurants and bars in Ohio:
Clearly labeled signs at the entrance of all businesses should list COVID-19 symptoms.
Establishments must consider social distancing with their floor plans and ensure a minimum of six feet between parties.
If a six-foot distance is not possible, utilize barriers such as Plexiglas® between tables. Tall booths may also act as a barrier.
Groups of over 10 people are prohibited. The congregation of groups is heavily discouraged.
Employees are encouraged to wear masks. However, kitchen workers standing over hot surfaces such as grills are not required to wear masks while working. The final decision on face coverings will be deemed by the owner of the establishment. Businesses must have a "written justification" producible upon demand for any employee not wearing a mask.
Employees must perform a daily symptom assessment. If an employee exhibits symptoms, establishments must require the employee to stay home.
Patrons who exhibit symptoms are prohibited from entering the establishment.
Patrons waiting for carry-out meals should do so outside. Ordering areas should still comply with social-distancing guidelines.
Salad bars and buffets are only permitted if served by staff. Common-area items such as condiments should be removed completely.
Frequent hand cleaning and hand hygiene are required of all parties.
Employees, like servers and cashiers, are not required to wear gloves.
Daily cleaning of the entire establishment is also required. Cleaning of tabletops, chairs and menus between seatings is also required.
All high-touch areas should be cleaned every two hours.
Bars with tables and chairs are advised to follow the above guidelines.
Bars with open spaces where there is no seating are not permitted to reopen. Instead, it these bars may set up picnic tables or alternative seating options in order to open on the May 15 and May 21 dates.
For a complete list of the recently announced rules and restrictions governing the re-openings of Ohio restaurants and bars, click here.
The Ohio Restaurant Association is offering signs for its members to display that will describe both the state's coronavirus regulations and a commitment of the establishment to follow the rules.
If you have additional questions regarding the reopening of Ohio restaurants and bars, please reach out to us here. We are happy to help.
John N. Neal is head of the Walter Haverfield Hospitality and Liquor Control team. He can be reached at jneal@walterhav.com or at 216-619-7866.