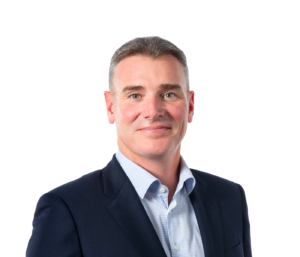 Kevin Patrick Murphy, a Cleveland native, corporate and real estate attorney, and a longtime equity partner of Walter Haverfield, assumed the Firm's Managing Partner role on March 1, 2023. Murphy is the sixth Managing Partner since the Firm was founded in 1932.
Murphy previously served as Administrative Partner of Walter Haverfield, working closely with the Firm's former Managing Partner, Ralph Cascarilla, to manage business operations. Cascarilla will continue with his personal practice and has transitioned to the role of General Counsel after acting as the Firm's Managing Partner for the past two decades.
In his new role, Murphy will continue to grow the firm's presence in the Cleveland and Columbus markets, while exploring opportunities to expand the firm's footprint in other markets throughout the Midwest.
"Kevin has a proven track record of success, not only as a practicing attorney, but also as Administrative Partner of Walter Haverfield," said Cascarilla. "Together, we have focused on attracting private sector clients regionally and nationally and recruiting dedicated, skilled attorneys. His election ushers in a new era for the Firm's continued growth and development."
Murphy is a graduate of Case Western Reserve University School of Law as well as Trinity College School of Law in Dublin, Ireland. He earned his undergraduate from Miami University in Oxford, Ohio and is an alumnus of St. Ignatius High School in Cleveland. Murphy is a member of the Cleveland Zoological Society Board of Directors as well as the International Council of Shopping Centers.
Since 1932, Walter Haverfield has served as strategic counselors to private businesses and high-net-worth individuals, delivering top-line legal services to an ever-growing client base. Today, our team of attorneys serve clients in the Midwest and across the country, focusing primarily in the areas of business services, labor and employment, real estate, tax and wealth management, hospitality and liquor control, trademark law, cannabis law, and litigation.