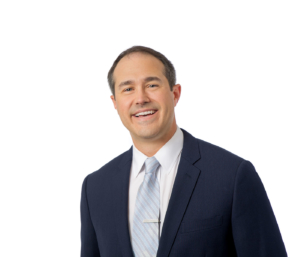 September 27, 2021 
New guidance from the Biden Administration states that any business, large or small, that holds a federal contract or subcontract ("covered contractor") must ensure that all its employees are fully vaccinated against COVID-19 by December 8, 2021. This latest guidance differs from the vaccine mandate that will be forthcoming by the Occupational Safety & Health Administration ("OSHA") for employers with 100 or more employees.
Exceptions to the new vaccination rule will only apply in limited circumstances where an employee is legally entitled to an accommodation.
In addition to the vaccine requirement, all individuals and visitors in a covered contractor workplace must comply with masking and physical distance requirements as published by the Centers for Disease Control and Prevention ("CDC"). Such requirements include fully vaccinated people wearing masks in areas of high community transmission. Furthermore, the new mandate also states that businesses must designate at least one person to ensure compliance with the new guidance and coordinate COVID workplace safety efforts.
For contracts issued or extended beyond December 8, 2021, employees must be vaccinated by the first day of performance.
The guidance also states the following:
An individual working on a covered contract from their home is a covered contractor employee and therefore must comply with the vaccination requirement. Individuals who work fully from home and are not performing any work related to a federal contract or subcontract are excused from the new mandate.
Covered contractors are not required to provide vaccinations at their workplaces.
A recent antibody test from a covered contractor employee to prove vaccination status will not be accepted.
The rules apply to outdoor contractor or subcontractor workplace locations.
Employees who perform duties necessary to the performance of the covered contract, but who are not directly engaged in performing specific covered contract work means they perform work in connection with a federal government contract (human resources, billing, legal review).
A workplace location that involves no federal contract or subcontract work is excused from the new rules.
The guidance does not apply to covered contractor employees who perform work outside the U.S.
Keep in mind that the vaccination process can take weeks between the first and second doses, so it's highly encouraged that businesses make immediate plans to comply with the new mandate. Walter Haverfield attorneys are ready and able to assist you if you have questions.
Ted Motheral is Chair of Walter Haverfield's Business Services group who focuses his practice on corporate transactions, mergers and acquisitions, private debt and equity financing. He can be reached at 216-928-2967 or at tmotheral@walterhav.com.