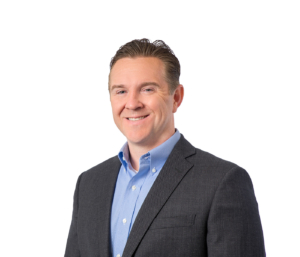 With legal sports gaming set to begin on January 1, 2023, the Ohio Lottery Commission and Ohio Casino Control Commission are rushing to approve final regulations and license sports gaming businesses. As matters stand, there is still uncertainty as to a multitude of issues surrounding the roll-out of the programing and various types of licensing, due to the fact regulations and applications have not been finalized. Of particular importance is to recognize a critical timing requirement with regard to the Type C Sports Gaming Host licenses: An applicant for a Type C Sports Gaming Host license must first obtain an Ohio Lottery retailer license, per a recent Ohio Casino Commission ruling. With the short window for gaming licenses to be filed, this is a significant hurdle if the lottery license has not been obtained already.
"Type C" Sports Gaming Host ("Type C Host") licenses were designed by the legislature to ensure that Ohio's D-class liquor permit holders have an opportunity to participate in the sports gaming industry. Type C Hosts will partner with Type C Sports Gaming Proprietors to offer sports gaming at the Hosts' premises. Sports gaming must be conducted using self-service or clerk-operated terminals provided by the Proprietor. Each Host will be compensated by their Proprietor pursuant to a written contract between the two parties.
Interested businesses that wish to obtain a Type C Host license must apply with the Ohio Casino Control Commission. While the application period for most of the other categories of sports gaming license opened on June 15th (and closes on July 15th), the Casino Control Commission has set a separate period of July 15 – August 15 for Type C Host applications. Interested businesses should move quickly, as completing the application process takes time, and the window during which the Casino Control Commission will accept applications is extremely short.
To successfully obtain Type C Host licensure, applicants must meet all of the criteria below:
Hold a D-1, D-2, or D-5 liquor permit issued by the Ohio Division of Liquor Control;
Hold a valid lottery sales agent (retailer) license issued by the Ohio Lottery Commission;
Have a current recommendation for licensure by the Lottery Commission ("pre-qualification"); and,
Operate as a for-profit business (cannot be a non-profit).
As laid out above, obtaining a Type C Host license is a two- or three-step process. Interested businesses must first obtain a lottery retailer license from the Lottery Commission, if they do not already possess such a license. Next, applicants must apply with the Lottery Commission for a recommendation/pre-qualification. Once both of those steps are completed, an applicant may then apply with the Casino Control Commission for Type C Host licensure.
D-class liquor permit holders who are not currently a lottery retailer should begin that application process as soon as possible, as the Lottery Commission estimates the process will take 4-6 weeks to complete. Registering as a lottery retailer is fairly easy and inexpensive: applicants must pay a $25.00 application fee, obtain a surety bond (typically between $10,000 and $15,000), and be fingerprinted for a criminal background check. Because the background check requirements for the Lottery Commission differ from those of the Division of Liquor Control, applicants will not be able to use their previous background check results from the liquor permitting process and must be re-fingerprinted.
After an applicant has been licensed as a lottery retailer, they must then obtain a recommendation for licensure from the Lottery Commission, referred to as "pre-qualification." Applicants must have completed the initial retailer application and obtained a retailer number prior to requesting pre-qualification. Fortunately, the Lottery Commission estimates that requests for pre-qualification will generally be completed within 5-7 days, as opposed to several weeks. As of June 21st, there were 616 pre-qualified applicants approved by the Lottery Commission.
The third and final step to obtaining a Type C Host license is applying for licensure with the Casino Control Commission. Notably, Type C Host licenses are mandatory issuance: the Casino Control Commission is required by law to issue a license to any applicant who submits a complete application and meets all criteria for qualification. While there is no limit on the number of Type C Host licenses that the Commission will issue, there is a limited window of time to apply. Applications will be available beginning on July 15, 2022, and will be accepted until August 15, 2022.
The exact contents of the Type C Host application forms have not yet been disclosed. However, based on the applications for other types of sports gaming licenses, the application may include detailed narrative descriptions of planned sports gaming business activities, disclosure of the applicant's business structure and ownership, and information about owners' criminal, civil, bankruptcy, and regulatory histories. Type C Host applications will require a $1,000 non-refundable application fee, and the license must be renewed every three years.
The attorneys of Walter Haverfield's Hospitality and Liquor Control team have decades of experience in business licensing within heavily regulated industries, including alcohol, cannabis, and more. Please contact us below if we may be of assistance.
Alexander R. Bibisi is an associate at Walter Haverfield who focuses his practice on hospitality and liquor control. He can be reached at abibisi@walterhav.com or at 216-658-6217. 
John N. Neal is head of the Walter Haverfield Hospitality and Liquor Control team. He can be reached at jneal@walterhav.com or at 216-619-7866.