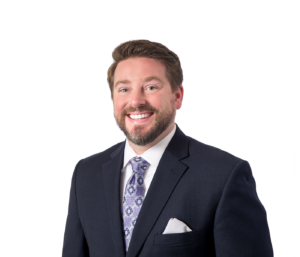 The school year is officially underway! With this new school year comes not only the work of educating students, but also, the after-school work of coaching and teaching students in extracurricular sports, clubs and activities. School districts generally employ teachers to oversee these extracurricular activities via supplemental contracts. However, as the list of extracurricular activities for students grows, districts have more frequently sought to use the services of non-teaching employees to staff coaching and similar supplemental contract positions. At first glance, this inclination to use non-teaching personnel may seem to be an efficient solution to finding coaches and advisors. Nonetheless, employment of non-teaching personnel in these positions poses complicated legal issues. Specifically, those issues are related to a school district's obligation to comply with the cumbersome overtime requirements of federal law – namely, the Fair Labor Standards Act (FLSA). School districts, therefore, should "think twice" before quickly resorting to non-teaching employees as alternative sources of staffing for coaching and related positions.
Overall, the FLSA requires that overtime (or time-and-a-half) be paid to non-exempt employees who work more than 40 hours in a given work week. Notably, teachers are exempt from the FLSA's overtime requirements. As a result, when school districts employ teachers as coaches or advisors (as a "supplement" to their teaching contract), the overtime provisions of the FLSA are not triggered, and no overtime is due. Rather, the teacher is paid a flat rate per a supplemental contract for the work performed.
In contrast, non-teaching employees – such as custodians, maintenance workers, cafeteria personnel, groundskeepers or assistants – are not exempt from the FLSA. Thus, the work of non-teaching personnel in coaching and other extracurricular positions could trigger the overtime requirements of the FLSA, if the employee works more than 40 hours in a week (through a combination of their regular and extracurricular duties). A school district's FLSA obligations become all-the-more complicated based on various overtime formulas that include the blending of rates when employees work two different positions at two different rates of pay. Equally important, the remedies available for non-teaching employees under the FLSA are extensive. They include the ability of employees to collect up to three years of back wages for a school district's violation of the FLSA.
Additionally, even if a district decides to staff non-teaching employees in coaching and other extracurricular positions, schools still must keep in mind the mandatory hiring process for such personnel with pupil activity permits. Ohio Revised Code 3313.53 establishes that hiring process and specifically provides that a non-licensed individual who holds a valid pupil-activity program permit may be employed only after the district offers the position to qualified, licensed employees of the district. If no qualified, licensed individual is accepted for the position, then a school district must advertise the position to any licensed individual who is qualified, but not employed by the board. Only when no such person has applied for and accepted the position is a school district able to then offer the position to non-teaching employees in and beyond the school district.
All told, a school district's employment of non-teaching personnel in coaching and other extracurricular positions presents a host of complex legal concerns that merit the attention of legal counsel. School districts are thus encouraged to contact their attorneys to assess the legal implications and potential solutions related to the employment of non-teaching personnel as coaches or advisors.
James McWeeney is an attorney at Walter | Haverfield who focuses his practice on education law. He can be reached at jmcweeney@walterhav.comor at 216-928-2959.