Few area firms possess an equal depth and breadth of experience when it comes to real estate development as Walter Haverfield. Our real estate team is proud to have played an integral part in many of the region's largest and highest-profile real estate developments. Spanning numerous industries, which include multi-family housing, new and renovated shopping centers, mixed-use development, industrial warehouses, office buildings, and manufacturing plants, we are the relied-upon team for your real estate development and finance needs.
To best represent both buyers and sellers in negotiating and executing purchase and sale agreements, our firm is fortunate to also have a diverse team of public law and environmental law attorneys who work in conjunction with our real estate attorneys. As a full-service law partner, our team addresses various land use and zoning issues and helps to identify potential contamination issues that could preclude a client from operating a business for its intended use. Our tax attorneys provide added value with an ability to render tax opinions and offer negotiation assistance on a wide array of tax credits.
Practice Group Leader
Tyler S. Bobes, Chair
Tyler's practice is national in scope, and he serves as a trusted advisor to publicly traded companies, Real Estate Investment Trust (REITs), private equity funds, lenders, family offices and other private and public developers and owners of commercial real estate.
216.928.2891
Send a message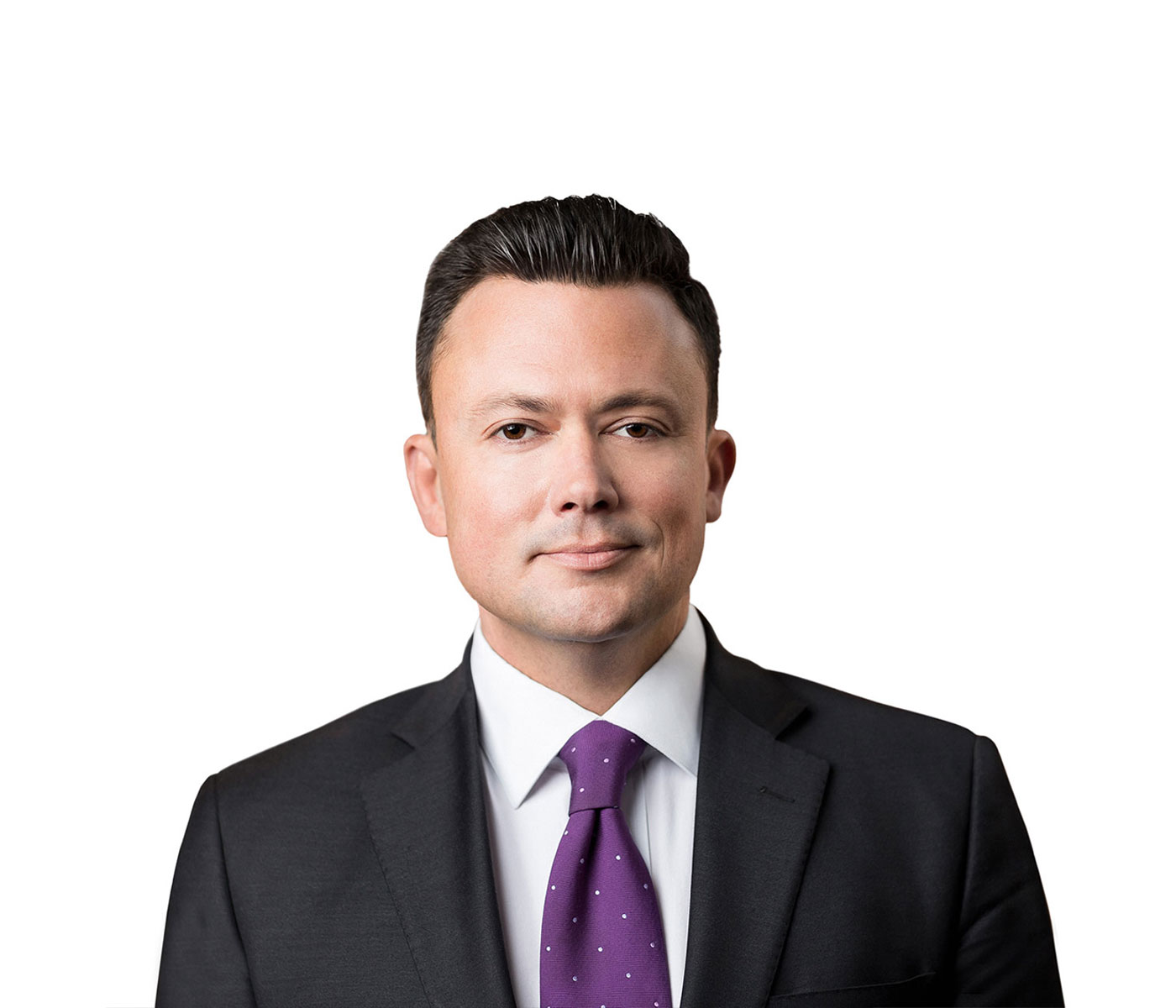 Disclaimer
By transmitting an email using this website link, you are expressly agreeing to the terms set forth below:

Sending an email does not constitute a discussion or consultation with Walter Haverfield or any of its attorneys on a specific legal matter and does not create an attorney-client relationship with Walter Haverfield or any of its attorneys. Do not transmit any information regarding a specific legal matter or any confidential information unless you have prior written permission from a Walter Haverfield attorney.
Our Proven Real Estate Development Services
Walter Haverfield attorneys provide counsel during every step of the development process. Prior to construction, we not only prepare all necessary construction agreements, we also help clients with financing and negotiating term sheets with the chosen lender. Our relevant and proven experience to additionally help clients identify and qualify for various government incentives allows us to negotiate terms with any number of government entities, including port authorities, and state and local governments.
As projects near completion, we provide counsel and prepare lease agreements and loan closing documents—everything that is necessary for the project to realize its full potential.
Real Estate Development Team
Recognition
Our real estate attorneys in our Cleveland and Columbus offices are consistently ranked and recognized by Best Lawyers®, Super Lawyers, Martindale-Hubbell, and more. At Walter Haverfield, we pride ourselves on becoming each client's trusted advisor for all their real estate needs.
U.S. NEWS – BEST LAWYERS® 2023 "BEST LAW FIRMS" RANKINGS
Metropolitan Tier 1: Banking and Finance Law
Metropolitan Tier 1: Commercial Litigation
Metropolitan Tier 1: Litigation – Labor and Employment
Metropolitan Tier 1: Litigation – Real Estate
Metropolitan Tier 1: Litigation – Trust & Estates
Metropolitan Tier 1: Real Estate Law
Metropolitan Tier 1: Tax Law
Metropolitan Tier 2: Construction Law
Metropolitan Tier 2: Criminal Defense: White-Collar
Metropolitan Tier 2: Litigation – Environmental
Metropolitan Tier 2: Mergers and Acquisitions Law
Metropolitan Tier 3: Bet-the-Company Litigation
Metropolitan Tier 3: Employee Benefits (ERISA) Law
Metropolitan Tier 3: Litigation – Construction
Metropolitan Tier 3: Litigation – ERISA
U.S. NEWS – BEST LAWYERS® 2022 "BEST LAW FIRMS" RANKINGS
National Tier 2: Land Use & Zoning Law
Metropolitan Tier 1: Environmental Law
Metropolitan Tier 1: Land Use & Zoning Law
Metropolitan Tier 1: Land Use & Zoning Litigation
Metropolitan Tier 1: Real Estate Law
Metropolitan Tier 1: Real Estate Litigation
Metropolitan Tier 2: Banking and Finance Law
Metropolitan Tier 2: Construction Law
Metropolitan Tier 2: Environmental Litigation
Metropolitan Tier 3: Construction Litigation

Experience
Representing borrowers in new loan transactions, defeasance, and assignments of loans
Representing a public non-traded REIT in the redevelopment of a regional mall in Northeast Ohio
Representing lenders in construction and permanent loan transactions, forbearance agreements, and workouts
Representing NYSE-listed REIT and privately-held companies in connection with ground-up developments and re-developments of shopping centers in multiple states
Representing of owners and developers, corporations, lending institutions, nonprofit institutions, and individuals in complex commercial real estate transactions
Drafting and negotiating easement and license agreements, including reciprocal easement agreements, utilities easements, ingress and egress easements, and declarations of easements, restrictions, and conditions
Counseling and assisting clients on land assemblage and ground-up developments
Reviewing and analyzing surveys, title commitments, and other due diligence materials in several jurisdictions
Counseling clients in purchasing, selling, leasing, financing, and developing real property for retail, industrial, office, and residential use
Negotiating loan documentation for both borrowers and lenders for construction financing, permanent and mini-perm mortgage-based financing, mezzanine financing, and asset-backed financing transactions
Representing a regional manufacturer in refinancing of operating loan facility secured by a 30-site real estate portfolio consisting of owned and leased properties located in Tennessee, Kentucky, Indiana, and Illinois
Representing a national manufacturer in the sale and simultaneous lease-back of four manufacturing facilities located in California, Kansas, Minnesota, and Texas and associated financing in connection with the sale-leaseback transaction
Representing regional shopping center developer in connection with CMBS and Life Insurance Company financing for various portfolio properties, including defeasance of existing mortgage financing
Representing a local real estate investor in connection with various aspects of multi-layer financing for investment in Cleveland area multi-phase mixed-use office, retail, restaurant, and residential development, which included bond financing, traditional real estate loans, and private equity investment in the project
Representing the county in connection with the proposed sale of multi-building complex in Cleveland through sealed bid process
Representing a manufacturing company in connection with site selection, governmental incentives, permits, development, property acquisition, and bond financing for industrial development in Columbiana County, Ohio
Representing developers in the acquisition, construction, and development of multi-use properties, including ground-up and redevelopment construction
Counseling leading regional developers, coordinating a broad range of residential and commercial real estate matters from lease disputes and terminations, to eviction, amendment, modification, and renegotiation
Counseling and negotiating acquisition, construction mini-perm and non-recourse financing transactions, including within tax-credit structured transactions.
READ MORE