Education
Your leading resource for proactive, full-service education counsel to guide and secure the future.
Since 2006, our Education Group's attorneys have been dedicated to providing attentive counsel throughout Ohio. Our depth of knowledge complemented by a full-service firm supports our primary focus: proactive counsel to guide and secure quality education.
Our collaborative team assists Ohio public school boards and districts of all sizes with a focus on the following areas:
Collective bargaining
General counsel services
Labor and employment
Special education
Student issues
Sunshine Laws and public records
Practice Group Leader
Christina Henagen Peer, Partner
Christina provides counsel to boards of education on student discipline, collective bargaining agreements, employee grievances, employee evaluation and discipline issues, the First Amendment, public records requests including Sunshine Laws, records retention policies, social media issues, residency and custody disputes, and the drafting and implementation of board policies.
216.928.2918
Send a message
Disclaimer
By transmitting an email using this website link, you are expressly agreeing to the terms set forth below:

Sending an email does not constitute a discussion or consultation with Walter Haverfield or any of its attorneys on a specific legal matter and does not create an attorney-client relationship with Walter Haverfield or any of its attorneys. Do not transmit any information regarding a specific legal matter or any confidential information unless you have prior written permission from a Walter Haverfield attorney.
The "Class Act: Updates in Education Law" podcast, which is believed to be the first of its kind specifically targeting school districts, is just one more way that Walter Haverfield is reaching out to enhance the understanding of the challenges schools face today.
Our Education Law Difference
Our objective is simple: to make sure our clients have the knowledge they need to effectively manage their workforce and educate their students.
Our education law clients benefit from our proven and unique firm-wide deep bench strength to ensure their success. Supportive counsel includes firm attorneys who practice in the areas of litigation, public law, real estate, intellectual property, labor and employment, and tax and environmental law. In addition, we provide customized, professional development sessions through partnerships with several educational service centers at no charge.
"We value Walter Haverfield for its approachability, professionalism and responsiveness to client needs, which is second to none."
DR. CAMERON RYBA
Superintendent – Strongsville City Schools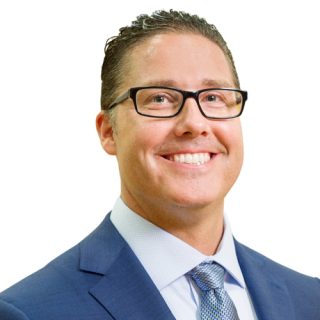 "The Walter Haverfield team was knowledgeable, hard-working and responsive."
BILL WADE
Chief Financial Officer – Mentor Public Schools
"We value Walter Haverfield for its professionalism, solid reputation and excellent service to school districts."
High School Principal
High School Principal – Boardman Local Schools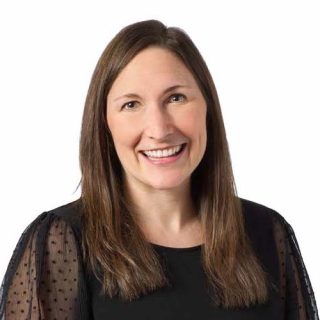 "The attorneys at Walter Haverfield are intelligent, ethical, and reliable."
MARIAH HALL
Director of Special Education – Sheffield-Sheffield Lake City Schools
"The entire Walter Haverfield team is easily accessible and well-versed on current case law, which is priceless."
KATHY BRAND
Special Programs Director – Jackson Local Schools
SANDY MCCULLOUGH
Director of Pupil Services – Independence Local Schools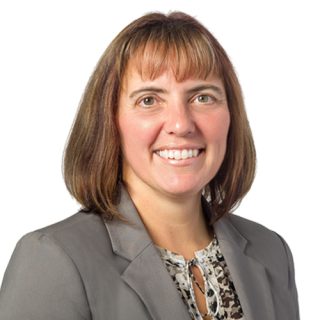 "They prepare us with the tools and knowledge we need to guide our district."
JENNIFER KNAPP
Treasurer – Buckeye Local Schools
"Working with Walter Haverfield can only be described as a positive experience. The team has always helped us to achieve our desired outcome."
BARBARA MACEYAK
Director of Human Resources & Title IX Coordinator – Shaker Heights City School District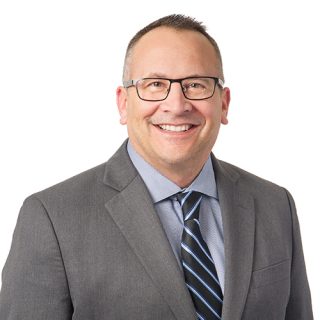 "We know we can count on Walter Haverfield to provide both a timely response and solid legal guidance for our school district.
ANDY TRUJILLO
Director of Student Services – Strongsville City Schools
"When a situation arises, I always feel confident contacting Walter Haverfield."
DR. JUSTIN GATES
Director of Student Services – Kent City Schools
Recognition
U.S. NEWS – BEST LAWYERS® 2023 "BEST LAW FIRMS" RANKINGS
Metropolitan Tier 1: Education Law
U.S. NEWS – BEST LAWYERS® 2022 "BEST LAW FIRMS" RANKINGS
Metropolitan Tier 1: Education Law
Metropolitan Tier 2: Litigation – Labor & Employment
U.S. NEWS – BEST LAWYERS® 2021 "BEST LAW FIRMS" RANKINGS
Metropolitan Tier 1: Education Law
Metropolitan Tier 2: Litigation – Labor & Employment

Experience
Representing school districts concerning the development of legally defensible Individualized Education Programs (IEPs), Evaluation Team Reports (ETRs), and all aspects of the Individuals with Disabilities Education Act (IDEA) procedural compliance
Representing school districts in due process cases filed with the Ohio Department of Education; matters involved requests for private placement, allegations of Denial of Free Appropriate Public Education (FAPE), and student discipline issues
Representing school districts in federal court litigation involving alleged violations of constitutional rights and Section 1983 (e.g., bullying, harassment, etc.)
Representing school districts in class action complaint proceedings before the Ohio Department of Education's Office for Exceptional Children
Obtaining a precedent-setting decision from the Ohio State Employment Relations Board in favor of a board of education when a teachers' union attempted to prevent the school district from implementing a policy to put into operation the Ohio teacher evaluation system
Defending boards of education using the Ohio Tort Liability Act in multiple causes of action including student-on-student violence and student injuries
Defending board of education in student discipline matter for possession of drugs on school property, including defense of plaintiff's motions for a temporary restraining order and preliminary injunction
Defending school district before the U.S. Supreme Court against a parent's challenge to their child's special education program
Defending the school district against a coach's claim of defamation
Representing school districts in numerous cases involving the U.S. Department of Education's Office for Civil Rights, including issues of disability discrimination, race discrimination, harassment, and bullying
Representing school districts regarding regular education and special education student discipline issues
Representing school districts in teacher termination/discipline proceedings
Representing school districts in proceedings regarding discipline/termination of classified employees
Counseling school districts faced with voluminous public record requests
Assisting the development of Section 504 policies for boards of education after statutory revisions
Counseling clients on public records and the Sunshine Laws, addressing the privacy concerns of employees and students
Counseling clients on student legal issues, including challenges to board policies, discipline, and First Amendment issues
Advising client on how to navigate potential violations of the Establishment Clause and Free Speech Clause of the First Amendment to the U.S. Constitution
Assisting in protecting tens of thousands of public dollars in a contract dispute between a school district and a services vendor
Preventing the loss of tens of thousands of dollars in property tax revenue by protecting school district interests at hearings before the local Board of Revision and Board of Tax Appeals
Attending numerous IEP and ETR meetings on behalf of school districts to provide legal support to teams in contentious situations
Resolving numerous due process complaints in mediation in a cost-effective and expedient manner
READ MORE